","datePosted":"2023-11-06T11:23:29.436Z","employmentType":[],"hiringOrganization":{"@type":"Organization","name":"Allseas","sameAs":"https://allseas.com","logo":"https://cdn.filepicker.io/api/file/0aa9RRYhTYeObxHaXWqo"},"jobLocation":{"@type":"Place","address":{"@type":"PostalAddress","addressLocality":"Delft, Netherlands"}}}
Contracts Engineer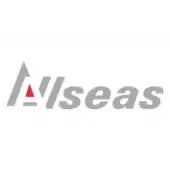 Allseas
Other Engineering
Delft, Netherlands
Posted on Monday, November 6, 2023
To stay ahead of the industry, we are developing tomorrow's technology today, transforming bold ideas into state-of-the-art solutions to meet the market's ever changing needs. Do you trust your own vision, dare to do things that have not been done before and have the courage to pursue it? Then join the thinkers, leaders and visionaries at Allseas!

We are currently looking for a Contracts Engineer Subcontracting to join our team in Delft, the Netherlands.
The Contracts Engineer Subcontracting will complement the commercial and capital (sub) contracts team, which is a separate unit within procurement function. The team is engaged in the development of a pool of relevant suppliers, and contracting for commercial and capital projects.
Allseas commercial projects are centred around subsea installation work, topside and jacket installation and removal work. Historically most work is oil and gas related and recently Allseas has been awarded work in renewables as well.
Driven by the Allseas ambition to remain a sustained frontrunner in the offshore industry our capital projects entail the successful incorporation of contracted work in these projects.
Wherever possible, the contracts engineer will contribute to continuous improvement of the relevant procurement processes, while embracing a supply chain management vision.
Your role
In this role, your general responsibilities will be to support and actively participate in the continuous improvement of Allseas' management system within the scope of the job, to promote a safe and healthy working environment for Allseas employees and contractors working in Allseas premises and to present Allseas as an attractive and reliable business partner and maintain long-term relationships with subcontractors and suppliers.
Job specific tasks
Perform the tendering and contracting process as assigned by the Team Lead Procurement Contracts, in line with approved procedures;
Liaise with internal clients to compile requirements for the scope and/or sourcing of goods, materials and/or services;
Define the contracting strategy based on value/risk for Allseas and supply risk, market situations and internal policies and requirements
Select suppliers and conduct pre-qualifications and evaluation of potential suppliers;
Coordinate – Prepare - Submit tender packages including draft frame agreement/contract to selected suppliers;
Prepare bid-evaluation sheets for internal review and approval;
Negotiate Terms and Conditions and pricing with vendors in liaison with the Legal Department;
Award frame agreement/ contract;
Administrate the frame agreement/contract in Oracle for automatic generation of Purchase Orders
What we expect from you
BSc or MSc degree in Business Administration, Commercial Law, Engineering, Technical Science or equivalent experience
Minimum of 5 years' contracting or tactical procurement experience
General (technical) knowledge of industry practices
Excellent negotiation skills
Excellent analytical skills
The ability to create and maintain good working relationships with internal stakeholders (technical Department and vessel crew)
Good knowledge of the English and Dutch languages, both written and spoken
Results driven, common sense and hands-on mentality
Knowledge of ERP and MS Office systems/applications
NEVI 1&2, CIPS, IFPPM or equivalent courses are considered an advantage
What we offer you
Working at Allseas allows you the chance to work in a dynamic, fast-paced, entrepreneurial environment, with creative thinking, collaboration and down-to-earth culture at its core.
You can expect
competitive industry benchmarked salary and excellent pension
performance based salary raises and bonuses
30 holidays days per year, flexible working hours
extensive training and development programme, study budgets and coaching
a company-sponsored fitness scheme
internal clubs, committees, parties and (sportive) events
Allseas has earned the "World-class Workplace" label. This means that as an employer we score above Effectory's global benchmark for being a good employer. The label is based solely on feedback from our employees. Wondering what our people say about working at Allseas? Read their stories.
Interested?
If you feel that you can contribute to our business by diving into this exciting opportunity, we are looking forward to receiving your CV and motivational letter! Please apply via the 'Apply' button.
An online personality questionnaire can be part of the selection procedure.
In our application procedure, you can read what to expect when you apply for a job at Allseas.