Field Control Engineer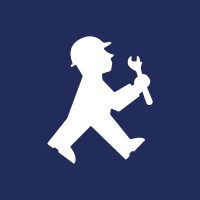 Ampelmann
Rotterdam, Netherlands
Posted on Friday, May 26, 2023
Delft/Rotterdam, The Netherlands
Picture this: you are having lunch at the office and suddenly your manager approaches you - "Emergency! One of our new systems has a complex downtime and we need you to fly out right away and fix the software issues". If your natural reaction to this is "let's go!" then you are the person we need. Ampelmann is looking for an adventurous and hands-on Field Control Engineer who is ready to dive into the challenging world of control systems of high-tech products. Does this sound exciting to you? Please scroll down to read more about the role and how to apply!
About Ampelmann

Ampelmann makes offshore access as easy as crossing the street. Our drive is to make the offshore industry safer, enable the energy transition and have a great career in the meantime. We combine the challenges of a large globally-operating organisation with a change-positive attitude and entrepreneurial spirit. Personal development and responsibility take centre stage at Ampelmann. Growing Ampelmann means growing you.
Read more about the Ampelmann story here and have an 'inside look' here.
About the Field Control Engineering Engineering team
As Field Control Engineer you will be part of the Field Control Engineering team which is part of our Maintenance & Operations department. The Operations department is responsible for making sure our global operation runs safely and efficiently. The Field Control Engineering team makes sure our fleet of gangway systems is kept operational and safe in a plannable way and consists of 5 Field Control Engineers, 2 Improvement Control Engineers and a Team Lead.
In this role you will report to the Team Lead Field Control Engineering.
Your role as Field Control Engineer
As Field Control Engineer you are responsible for localizing and correcting faults in the control systems of our fleet of motion compensated gangways. This includes the gangway's mechanical, electrical and hydraulic components. Next to that you can take the lead for commissioning of new built and overhauled systems. You prepare software - and electrical hardware related upgrades and if needed execute on location. Your activities could be anywhere in the world, both on- and offshore. Another responsibility is to take on fleetwide control system updates as project responsible.
Regular activities
Perform work required for the operation, maintenance, and testing of control systems
Modify and improve existing (PLC) software packages to fit unique customer needs and configurations
Commissioning of newly built control systems
Troubleshoot and deploy system upgrades on our Ampelmann systems worldwide, both on- and offshore
Support Maintenance Engineers and Technicians on a day-to-day basis
We ask
Bsc or Msc degree in Offshore, Systems & Control, Mechanical, Mechatronics, Electrical or Aerospace Engineering, or similar
2-5 years of relevant working experience (programming, troubleshooting, testing)
Proven experience (or courses) that indicate knowledge of interaction between hardware and software
Good knowledge of hydraulic and electrical systems
Willingness to travel abroad
Good communication skills in Dutch (preferred) and English (required)
You get
A great work environment with innovative and change-willing aspirations.
High degree of responsibility and room to have significant impact
Monthly gross salary between EUR 3,600.- and EUR 5,100.- based on experience
Good secondary benefits (e.g., unlimited vacation days, annual bonus, Working from Home policy, non-contributory pension plan, and more)
Ampelmann Academy for all your personal and professional development needs
Interested?
You can apply before the 13th of June 2023 by uploading your CV and motivation letter via the "Apply Now" button on our website. In the week after the closing date, we will let you know if you have been selected for the first interview round. If there is a match after the first interview, you will proceed to the second interview round. Still a match? Then we will offer you the job!
If you have any questions related to this vacancy, please contact recruitment@ampelmann.nl. Your contact person for this vacancy is Annelore van Thiel.