Training Coordinator Offshore Operations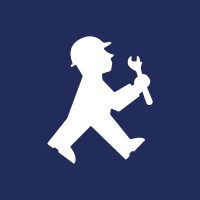 Ampelmann
Operations
Delft, Netherlands
Posted on Saturday, November 18, 2023
Delft, The Netherlands
Are you ready to set sail on an exciting journey in the world of offshore training? And are you the person who combines excellent planning and organizing skills with great ability to manage your stakeholders? Ampelmann is looking for a resilient, structured and responsible Training Coordinator, to join our Walk to Work Academy and to ensure the training programmes for our offshore operations run as smooth as silk. Interested? Scroll down to read more about the role and how to apply!
About Ampelmann
Ampelmann makes offshore access as easy as crossing the street. Our drive is to make the offshore industry safer, enable the energy transition and have a great career in the meantime. We combine the challenges of a large globally-operating organisation with a change-positive attitude and entrepreneurial spirit. Personal development and responsibility take centre stage at Ampelmann. Growing Ampelmann means growing you.
Read more about the Ampelmann story
here
and have an 'inside look'
here
.
About the Walk to Work (W2W) Academy
The W2W Academy sets the standard in creating gangway training programs to ensure safe & efficient offshore access for Ampelmann's and the client's personnel. As a team, we make sure that we provide trained and competent Operators to all Ampelmann projects globally. The W2W Academy develops training programmes in a modular built and innovative way for the entire fleet of Ampelmann systems, with a clear focus on "On The Job-experience".
The team currently consists of two Project Managers, a Training Coordinator and two Work Students and is led by the Manager W2W Academy, to whom you will report. During the coming months we will be growing the W2W team with more colleagues to meet the ever-growing demand of trained and competent Ampelmann Operators. Surrounding this 'core team' is a group of dedicated Operator Trainers, responsible for the execution of the training programmes, both onshore and offshore.
Your role as Training Coordinator
In this role you are responsible for coordinating the continuous supply and demand of Ampelmann specific Operator training programmes. You organize all trainings required to meet this demand and take care of everything related to the planning and organization of said trainings, such as personnel (Operator Trainers), locations (internal and external), materials, certification, communication and administration. You are the first point of contact for all internal and external stakeholders, presenting yourself as a reliable and independent professional.
Regular activities
Organize and manage worldwide training projects - including sourcing of external suppliers - for new recruits, existing operators and client's personnel.
Effectively manage and communicate with stakeholders, including clients and internal departments, while handling client expectations and negotiating solutions.
Forecast and plan training resources to ensure availability and prevent shortages for upcoming training needs.
Provide supervision and quality control for work students involved in training-related tasks.
Handle various administrative responsibilities, such as maintaining personnel details, certificates, training records, supplier requests, invoicing and internal overviews.
We ask
Vocational or Bachelor degree and between 2 to 5 years of relevant working experience; affinity with the offshore industry is a plus.
Excellent planning and organizing skills.
Good stakeholder management skills.
Excellent communication skills in English (required) and Dutch (preferred).
Proficient using MS Office.
You get
A great work environment with innovative and change-willing aspirations.
High degree of responsibility and room to have significant impact.
Monthly gross salary between EUR 2.727 – EUR 3.507, based on your experience.
Good secondary benefits (e.g. unlimited vacation days, annual bonus, Working from Home policy).
Ampelmann Academy for all your personal and professional development needs
Interested?
You can apply before 2 December 2023 by uploading your CV and motivation letter via the "Apply Now" button on our website. In the week after the closing date, we will let you know if you have been selected for the first interview round. If there is a match after the first interview, you will proceed to the second interview round. Still a match? Then we will offer you the job!
If you have any questions related to this vacancy, please contact recruitment@ampelmann.nl. Your contact person for this vacancy is Sander Petersen.
www.ampelmann.nl