Customer Solution Associate Aid & Relief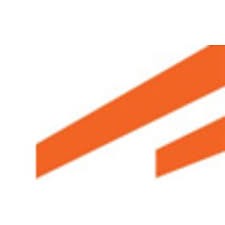 APM Terminals
Customer Service
Rotterdam, Netherlands
Posted on Friday, November 17, 2023
Owns and manages the customer experience of small/mid-sized customers
(Essential Services Customers). Has responsibility for the end to end
customer experience in compliance with all company procedures.
A.P. Moller - Maersk is an integrated container logistics company working to connect and simplify its customers' supply chains. As the global leader in shipping services, the company operates in 130 countries and employs roughly 100,000 people. With simple end-to-end offering of products and digital services, seamless customer engagement, and a superior end-to-end delivery network, Maersk enables its customers to trade and grow by transporting goods anywhere - all over the world.
When you join Maersk, you will find that the world is your workplace. You will work in a culturally diverse, performance-stimulating environment, surrounded by new ideas and different ways of doing things. We – Maersk Special Projects & Logistics - are now recruiting for a Client Coordinator for our Aid & Relief Department. If you have a passion for global logistics and will be motivated by executing logistics solutions for Aid & Relief organizations worldwide, are comfortable in a fast-paced environment, like to make a difference for those in need, strive for operational excellence, and take responsibility for your clients - This is the right place for you.
We offer:
Working at Maersk brings a unique blend of being part of a rich heritage and an enthusiastic, youthful, fast-paced logistics company. We believe in rewarding and recognizing individual performances within highly professional teams supported by our distinctive values.
Collaborative and commercial mindsets are the key cornerstones of being a high performer in Maersk. Ours is a network business, it is key that you are able to think and act beyond your own domain and geography of work. By commercial mindset we mean your ability to think of the benefits for the customer; in whatever action, you take, irrespective of your position and role.
The role of "Customer Solution Associate – Aid & Relief" offers a great opportunity to be part of a winning team and be a strong enabler in shaping the success of our Aid & Relief team. You will be responsible for driving high-quality customer service, effective communication, cost awareness, and continuous performance which supports our growth aspirations. The position will be located in Aarhus, Denmark.
Key Responsibilities:
In the Special Projects & Logistics team, you will be a part of a team of 30 experienced colleagues, where we strive to deliver the best operational service for our customers.
Your main responsibilities will from our "Control Tower Setup" be, amongst others:
- Work as the Primary Contact Person for larger clients – Handling cross-trade shipments including Air, Ocean, RoRo, project etc.
- Responsible for the End to End customer experience, handling all operational matters but also managing quoting, procurement, selling, and invoicing on a daily basis.
- Exploring new opportunities together with clients upselling when possible.
- Together with the network both internally and externally identifying challenges and finding ways to improve both cost and service level.
- Own customer escalations together with the Operations Manager.

We are looking for:
Our ideal candidate is a self-driven person who can stay cool in a hectic and complex environment. You strive in a collaborative role being responsible for the service provided and you are always willing to go All the way!
Our preferred candidate has:
- Around 3 years experience with freight forwarding – preferably with knowledge from multimodal shipments e.g. Ocean/Air/Air charter/Project/RoRo etc.
- Excellent communication skills, including both verbal and written English.
- A collaborative mindset with a "can do" attitude.
- Eagerness to be best in class and part of a winning team.
- Ability to be flexible when needed as our job is not always 8-16.
- Ability to travel approx. 5-10 days a year
If you have any questions, please don't hesitate to contact Operations Manager Simon Hungeberg Egsgaard at: