Accounts Receivable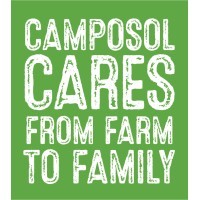 CAMPOSOL
Accounting & Finance
Maasdijk, Netherlands
Posted on Sunday, November 5, 2023
Accounts receivable clerk generate revenue by ensuring that clients are properly invoiced for goods sell by Camposol. It works with Sales department to ensure that the correct amounts are collected in a timely manner, verify and record transactions, resolve account discrepancies, and perform other tasks to secure client payments..
RESPONSIBILITIES
1 Creating sales invoices in SAP and sending to customers by email. Maintaining the billing system
2 Manage Collection Process. Facilitate payment of invoices due by sending bill reminders and contacting clients. Effective management of collections minimizing the overdue customer debt and timely delivery of funds to Camposol HQ in Peru.
3 Processing, verifying, and posting incoming payments in SAP. Maintaining accounts receivable files and records
4 Verify discrepancies by and resolve clients' billing issues Point 2 and 3
5 Generate reports detailing accounts receivable status and present them during team meeting. Point 2 and 3
6 Managing credit risk. Monitoring customer credit limits, request evaluation and internal weekly reports. Ensure that sales have market risk insurance
7 Processing the weekly payment runs and intercompanies transfers Payment run and remittance transfer to Camposol HQ in Peru
REQUIREMENTS
EDUCATION:
• Accounting, Finance or Economics, Business Studies or Administration
CERTIFICATIONS
• A degree in : Accounting, Finance or Economics, Business Studies or Administration
KNOWLEDGE
• Accounting, SAP , Excel advantage. Language: English, Spanish (a plus), Abilities: Communicational, Analitycal, record-keeping skills.
EXPERIENCE:
• GENERAL: Accounts Receivable