Galileo Launcher Interface Manager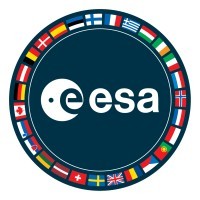 European Space Agency
noordwijk, netherlands
Posted on Friday, November 10, 2023
Vacancy in the Directorate of Navigation.
ESA is an equal opportunity employer, committed to achieving diversity within the workforce and creating an inclusive working environment. We therefore welcome applications from all qualified candidates irrespective of gender, sexual orientation, ethnicity, beliefs, age, disability or other characteristics. Applications from women are encouraged.
This post is classified A2-A4 on the Coordinated Organisations' salary scale.
Location
ESTEC, Noordwijk, Netherlands
Description
Galileo Launcher Interface Manager in the Galileo FOC Satellite Management Service, Galileo Space Segment Management Office, Galileo and EGNOS Programme Department, Directorate of Navigation.
You will report to the Head of the Galileo FOC Satellite Management Service and be responsible for the technical management of the tasks required for the implementation of the Galileo satellite launches, interfacing with the launch service provider and with EUSPA, as required.

Duties
Your main tasks and responsibilities will involve:


• managing the Galileo satellites' launch mission integration processes, mission analyses and launch campaign preparation;
• coordinating and supervising all launcher-to-satellite interface matters related to the Galileo satellites;
• launch services requirements analysis, definition of verification requirements and compliance, including satellite/launcher interfaces and all launcher development/adaptation activities;
• supporting the Head of the Galileo Space Segment Management Office in managing the Galileo launch services contract, including launch services industrial monitoring, all launcher development/adaptation activities (such as dispensers, launcher and launcher upper stages) and launcher-to-satellite interfaces, ensuring they are implemented within the agreed technical requirements, schedule and cost, and with minimum risk;
• supporting activities related to launch services-related analysis of changes, waivers, deviations, anomalies and alerts, leading to recommendations for space segment-level decisions;
• supporting Galileo launch services procurement, including additional launch services procurement actions, preparation of tender data packages, evaluation of offers and negotiations with stakeholders leading to the awarding of the contract;
• actively supporting the early identification of problem areas and participating in their resolution;
• participating in the conduct of meetings and reviews, including secretariat functions as applicable, in areas related to launch services;
• supporting launcher flight performance tracking and anomaly analysis;
• reporting regularly to the Head of the Galileo FOC Satellite Management Service.

In performing these duties, you must ensure:
• close coordination with the Galileo FOC Satellite Engineering and AIV Unit for the dedicated specialised technical support from the FOC satellite engineering team for performing the assigned tasks;
• close coordination with the Galileo G2A and G2B Management Services for the dedicated specialised technical support from the G2 satellite team for performing the assigned tasks;
• close coordination with other FOC satellite functions (PA, PMSO, Security and Contracts) and with other Galileo areas (system, operations and other segments), as appropriate, to maximise efficiency in executing the project.

Technical competencies
Knowledge of technical interfaces between satellites and launcher systems
Knowledge of the launch mission integration life cycle
Knowledge of satellites launch campaign
Space system development and product assurance standards
Behavioural competencies
Result Orientation
Operational Efficiency
Fostering Cooperation
Relationship Management
Continuous Improvement
Forward Thinking
Education
A master's in an engineering discipline is required for this post.
Additional requirements
You should have at least 15 years of experience in the satellites domain, in particular in the area of the launcher-to-satellite overall mission integration process, including launch campaign preparation and execution.
Knowledge of ESA and industrial development, verification and procurement processes would be an asset for this position.
Other information
For behavioural competencies expected from ESA staff in general, please refer to the ESA Competency Framework.
For further information please visit: Professionals, What we offer and FAQ
The working languages of the Agency are English and French. A good knowledge of one of these is required. Knowledge of another Member State language would be an asset.
Applicants must be eligible to access technology and hardware which is subject to European and US export control regulations.
Applicants must be eligible for security clearance by their national security administrations.
The Agency may require applicants to undergo selection tests.
At the Agency we value diversity and we welcome people with disabilities. Whenever possible, we seek to accommodate individuals with disabilities by providing the necessary support at the workplace. The Human Resources Department can also provide assistance during the recruitment process. If you would like to discuss this further please contact us email contact.human.resources@esa.int.
-----------------------------------------------------------------------------------------------------------------------------------------------------
Please note that applications are only considered from nationals of one of the following States: Austria, Belgium, the Czech Republic, Denmark, Estonia, Finland, France, Germany, Greece, Hungary, Ireland, Italy, Luxembourg, the Netherlands, Norway, Poland, Portugal, Romania, Spain, Sweden, Switzerland, the United Kingdom and Canada, Latvia, Lithuania, Slovakia and Slovenia.
According to the ESA Convention, the recruitment of staff must take into account an adequate distribution of posts among nationals of the ESA Member States*. When short-listing for an interview, priority will first be given to internal candidates and secondly to external candidates from under-represented Member States*.
In accordance with the European Space Agency's security procedures and as part of the selection process, successful candidates will be required to undergo basic screening before appointment conducted by an external background screening service.
In principle, recruitment will be within the advertised grade band (A2-A4). However, if the selected candidate has less than four years of relevant professional experience following the completion of the master's degree, the position may be filled at A1 level.
*Member States, Associate Members or Cooperating States.