Field Service Engineer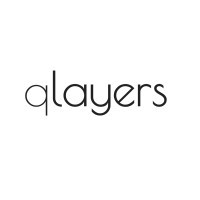 Qlayers
Delft, Netherlands
Posted on Thursday, May 11, 2023
ABOUT THE JOB
As a Field Service Engineer, you will be in the team that is responsible for the biggest part of our robots' life, that means starting from when they are sold to our customers until their lives end. In 2023 we are expanding our Trough-life Support team to allow us to support our increasing customer base worldwide. You will be a key person that will know all the ins and outs of our systems.
​
You will assist on making demonstrations in house and at customer's sites. You will give trainings to customer's personnel to make sure that they can operate our systems safely and efficiently. You will maintain close contact and relations with our customers. You will ensure the correct performance of our robots by diagnosing and solving system errors and performing preventive maintenance actions. You will align and provide feedback to department heads, as well as make Service and Maintenance reporting. You will have a key role in keeping the highest level of customer satisfaction.
Your key responsibilities:
Gain in-depth theoretical & practical knowledge of the Qlayers' robotic fleet
Preparation of projects globally:
a) assist Team Head in planning operations
b) assist in the logistics of spare parts / assemblies.
Operate our robots at Demo's of our systems in house and at customer's sites
Maintain good relations with our clients, being the face of the company
Train customers' personnel to work with our robotic equipment
Provide service and maintenance reporting and give feedback to the relevant department heads.
Perform preventive maintenance actions on our robotic coating systems at customer sites as necessary in the Qlayers Service and Maintenance strategy.
Troubleshoot, diagnose and solve system errors remotely or when required at customer locations in your region or worldwide based on Service Level Agreements and commercial commitments.
Take an active role in Helpdesk support during EU Office hours.
Logging of client logistical requirements to maintain a high level of system performance allowing an exceptional level of Customer Satisfaction to be retained.
Whom are we looking for?
Professional qualifications and skills:
HBO level of working and thinking. Knowledge of electrical, mechanical and hydraulic systems. Mechatronics/Electronics background is preferred.
Minimum 1 year of technical experience preferably as a service engineer ideally working with automated machines or processes
Good verbal and written communication skills in English, Dutch is a pre
Must be independent and able to work in a team-based environment
Must have strong organizational, interpersonal, problem-solving skills, and keen attention to detail
Willing to travel and work the hours necessary to enable the business to continually exceed expectations.
Personal characteristics:
A hands on mentality
Solution oriented
Ability to function well in an international team
What we offer:
Being a part of a tight-knit team
Growth opportunities
Healthy lunch
Self-development opportunities
Flat hierarchy, while still maintaining professional management.