Social Media Marketer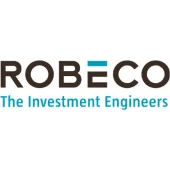 Robeco
Marketing & Communications
Rotterdam, Netherlands
Posted on Saturday, November 4, 2023
Department
Social Media Marketeer at Global Digital Solutions
As an Social Media marketeer you constantly create and optimize Robeco's Social Media messages, and you understand how this adds value to the business. Social Media marketing is an important part of the whole digital marketing strategy and aimed to support all offices across the globe.
Department
This role sits within the Digital Solutions team that is part of Global marketing. The Digital Solutions team is responsible for the management and development of Robeco's global digital marketing tooling in our B2B environment. That ranges from managing Websites to Sales Enablement, and from managing our social media channels to deploying newsletters. We do so for all our global audiences and with a relatively small team. That needs T-shaped professionals that have deep understanding of certain topics but are also willing and able to support direct colleagues on related terrains.
Position & Requirements
Position
The Social Media marketeer is responsible for post creation on our social media channels, web care, promotion of social sharing, the advertising and analysis of the results. You create posts, start, adapt en stop campaigns, perform A/B tests and monitor the campaign results versus the agreed KPIs. As Social Media Marketer you know how to set up ads on LinkedIn, Twitter, Facebook and Instagram and also how to understand statistics and to analyse results and to inform and educate your stakeholders. You work with a large set of stakeholders, of which the international country marketers are a crucial part.
This role requires in-depth knowledge of our digital marketing tooling. You have a full understanding of what triggers successful social media campaigns. Therefor you should also have basic knowledge on copywriting, storytelling and good call to actions. You understand how to use the most important metrics to measure the efficiency and success of an campaign for further optimization. Knowing the basics of AB testing is necessary.
T-shaped professional
Next to this main responsibility you are with your direct colleagues responsible for other marketing automation tooling such as our Sales Enablement Tool Seismic and our Social Media Tooling. This way you can support or replace colleagues if necessary. With them you are also responsible for a set of training tools to learn colleagues how to use these systems and help them through training sessions to become experienced users themselves.
We offer
A challenging position: your work is a crucial step in the marketing & sales process

A position in a professional, dedicated and enthusiastic team which operates in an international and dynamic environment

An opportunity to develop and expand your skills. In this job you will have contact with many disciplines within Robeco and the global sales offices, obtaining knowledge of the different facets of Asset Management and B2B marketing.
Requirements
Experience and knowledge on social media marketing processes, key success factors, optimizing email results by optimizing all relevant factors
T shaped digital marketing role. A broader Digital Marketing background / knowledge (emails, sales enablement, content manager) to support colleagues within the team
Global support role for using the social media tooling
Strong Communication skills – you are constantly in contact and alignment with many different stakeholders, amongst which are all international offices
Passionate about testing and optimizing your deliverables step by step, being able to convince stakeholders on the necessity of optimizing
Excellent verbal and writing skills, in English (and Dutch)
Bachelor Degree Education and work level
All applications will be treated with the utmost confidentiality. An assessment and integrity test may be used in the selection procedure.
Robeco Recruiting Team