Sustainable Investing Solutions Consultant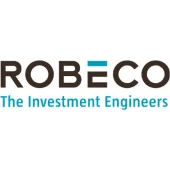 Robeco
Rotterdam, Netherlands
Posted on Thursday, November 9, 2023
Department
You will be a member of the Global Client and Sustainable Investing Solutions team. This team operates on the intersection of strategy and sales and plays a pivotal role in bringing together different parts of the Robeco organization. The team focuses on the following three pillars:
SI Monetisation: working with all client types on designing innovative decarbonization solutions and promoting investments in climate-aligned strategies and broader Sustainable Investing initiatives.

Pension Solutions: enabling broader dialogues with pension schemes and better targeting business to different segments (DB vs. DC, LDI, CDI, etc.)

Insurance Strategy: solidifying and expanding our insurance business.
Positioned within the Sales and Marketing domain, we work closely with distribution teams across the world, and alongside the Investments and Operations domains. The role of the team is to enable Robeco to win business where there is no "off the shelf" offering and to successfully position Robeco's strategic initiatives with our clients and prospects.
Position & Requirements
As the Sustainable Investing Solutions Director, you will primarily focus on the strategic pillar of SI Monetisation, working across client types to better monetise our market leading SI capabilities and to lead dialogues on Sustainable Partnerships.
You will advise institutional investors and sub-advised wholesale business and the role will be key in better enabling our Sales teams, through training and support, to engage with our clients on being seen as a leading SI Solutions provider.
Working alongside other members of the Client Solutions team you will further provide subject matter expertise across regulation and enterprise risk management practices at a local and global level across investor types such as:
Client-specific advisory and supporting the elevation of the dialogue to CIOs Financial markets expertise across asset classes Analytics leveraging state-of-the-art technology, modelling expertise and sustainable investment capabilities Project management for complex, multi-faceted assignments – including product design and implementation support across all asset platforms in Robeco Keeping up to date on regulatory and market changes that will impact the investment needs of institutional clients globally Thought leadership, channel specific PR, marketing and events Supporting the creation of sustainable and climate specific solutions in line with Robeco's corporate strategy (i.e. Net-Zero promise, etc.)
Requirements
For this position you will preferably have:
10+ years of experience within the asset management and / or consulting industry

Excellent understanding of sustainable investing and climate solutions, and positioning of sustainable criteria within broader portfolio construction

A strong background in carrying out asset allocation, ALM, LDI optimization and other financial analyses for institutional investors

Is a self-starter who is able to work independently and also actively participate in a team environment

Strong networking skills and ability to work with Robeco teams and clients globally

Are innovative and have the ability to come up with new solutions, rather than seeing obstacles in the way

Collaboration minded professional with strong interpersonal, verbal and written communication skills

Thought leadership and being an ambassador of SI solutions, bringing outside in perspectives to advance and execute our strategy
This opportunity is based in Rotterdam.
All applications will be treated with the utmost confidentiality. An assessment and integrity test may be used in the selection procedure.
Robeco Recruiting Team