Firmware Engineer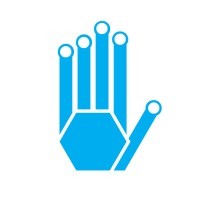 SenseGlove
Software Engineering
Delft, Netherlands
Posted on Wednesday, March 29, 2023
Are you ready to join a young, innovative, exciting company making waves in the virtual reality and haptic technology industry? If so, you could be the Firmware Engineer we're looking for!
SenseGlove enables real touch in the digital world: we make the digital feeling real.
We are looking for a talented firmware engineer to join our team. You will be responsible for designing, implementing, and testing firmware for our embedded systems.
As a firmware engineer, you are the connecting bridge between electronics and software to develop robust and reliable systems. One day, you might be solving bugs in the system, and the next day, you could be writing firmware for new products, working under the supervision of the electronics engineer. Once everything is running smoothly, you can develop internal tools independently, such as firmware tests for production, quality control of incoming components from suppliers, and so on.
If you do not meet all the requirements but believe that you would be a good candidate, please do not hesitate to contact us!
At SenseGlove, we are experts on touch in VR. SenseGlove's first product is a force and haptic feedback glove with which digital environments can be felt and manipulated. Our first product came on the market in 2018 since we supplied our hardware and expertise to companies such as VW, Airbus, Scania, Honda, Cambridge University, TNO, Fraunhofer, Siemens, and many more. We are located within the high-tech incubator YES!Delft, where we work with a growing interdisciplinary team of more than 25 talents, consisting of a mix of senior and junior team members with a worldwide ambition to change how we interact with digital environments. Our corporate culture is flat and informal, but we are professionally organised. Personal responsibility is vital in the way we work.
Your Skillset & Experience
0-2 years of work experience
A background in electrical engineering, mechatronics, or a related field
Good knowledge of and familiarity with:
– I2S, I2C, SPI, UART, – Bluetooth Classic, BLE
– Microcontrollers (32 bits)
– Working with Git
– Embedded C and C++, RTOS
– The English language in word and writing
– Electronic lab equipment, e.g., DMM, oscilloscope
– Embedded Linux
– Dutch language skills
– Familiarity with C-sharp
– Microprocessing units (MPUs)
– Ability to showcase and explain personal projects
Good communication skills and the ability to work effectively in a team
Proactive, enjoys learning new things, curious, and unafraid of making mistakes.
Money! Depending on your experience, you can earn between €3000 and €4000 based on 40 hours
8% holiday pay
5% pension savings
30 paid vacation days and 10 unpaid days
travel allowance (in kilometers, NS subscription or Swapfiets)
flexibility to work from home
opportunities for growth (development budget of 1500EUR a year)
3-4 team building events per year
1 lunch per month
If you're interested, please send us your CV and a brief motivation. If you have any questions, you can call our Chief happiness Officer or as they formally call her: the operational manager.
06 284 41 737
Employment type: Full-time
Salary: €3,000.00 – €4,000.00 per month
Flexible language requirement:
Dutch not required Schedule:
Flexible hours Flexible schedule Monday to Friday
Additional benefits:
Company parties Company training Budget for professional development Business travel allowance Bicycle plan Flexible working hours Opportunities for promotion Pension Travel allowance Phone plan Friday afternoon drinks Work from home
Additional compensation types:
Holiday pay
Work location: Hybrid working in 2629 JD Delft.
What Else Is Good To Know?
At SenseGlove you can be yourself. That includes your gender identity, sexual orientation, religion, ethnicity, age or disability status. Diversity is important to us.
And here's a few more things about us:
Forbes: How Senseglove Could Change Virtual Reality Training Forever (https://bit.ly/3tbbfss)
SenseGloves at feel training (https://bit.ly/3zEJ3)
Video Future Innovation Week with SenseGlove (https://youtu.be/58qVOs8JdFo)
If you are interested, please send us your resume and a letter indicating your motivation regarding the job description and your experience regarding the skill set. If you have additional questions, feel free to give us a call : 06 284 41 737
Tell us what makes you special and why we should hire you and we'll let you know if we're interested in an introductory meeting.