","datePosted":"2023-11-14T10:54:29.087Z","employmentType":[],"hiringOrganization":{"@type":"Organization","name":"Allseas","sameAs":"https://allseas.com","logo":"https://cdn.filepicker.io/api/file/0aa9RRYhTYeObxHaXWqo"},"jobLocation":{"@type":"Place","address":{"@type":"PostalAddress","addressLocality":"Rotterdam, Netherlands"}}}
Warehouse Operations Co-ordinator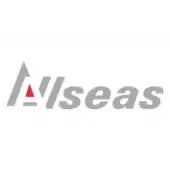 Allseas
Operations
Rotterdam, Netherlands
Posted on Tuesday, November 14, 2023
Wij zijn op zoek naar een Warehouse Operations Co-ordinator voor onze dynamische logistieke werf in Rotterdam Port, Nederland. Onze Rotterdamse werf is het logistieke centrum voor projectmaterialen en scheepsbenodigdheden en verzorgt de opslag, handeling en distributie van materiaal.
De Warehouse Operations Co-ordinator is verantwoordelijk voor het efficiënt en effectief uitvoeren van de warehouse activiteiten. De focus ligt hierbij op het schrijven en vertalen van voorraadbeheer, logistieke en douane processen.
Dit is een geweldige kans om deel uit te maken van een groeiende divisie van de organisatie en meerdere schepen en projecten wereldwijd te ondersteunen. De succesvolle kandidaat heeft gedegen relevante materiaalkennis en aantoonbare ervaring met ERP's zoals Oracle of SAP en business intelligence.
Your role
In de functie van Warehouse Operations Co-ordinator ben je verantwoordelijk voor onderstaande taken:
Voorraadbeheer on- en offshore
Fysieke verificatie van de voorraad uitvoeren
Monitoring van voorraadniveaus (min/max) en dienovereenkomstig handelen
Uitvoeren van analyses van de processen in het magazijn om de magazijnprocessen en -instructies te optimaliseren en bij te werken
Monitoren en opvolgen van processen
Initiëren en ontwikkelen van procedures om logistieke processen, procedures en werkpraktijk te verbeteren
Trainen van magazijnpersoneel on- en offshore met aandacht om oa op een begrijpelijke manier warehouse processen te vertalen naar acties voor op de werkvloer.
What we expect from you
MBO/HBO diploma met een logistieke of technische achtergrond
Uitstekende ERP (Oracle en/of SAP) kennis, zowel in het algemeen als in business intelligence
Goede kennis van MS Office programma's
Minimaal 3 jaar operationele en/of co-ordinerende warehouse ervaring binnen de logistiek en/of maritieme bedrijfsvoering
Aantoonbare kennis en / of ervaring met voorraadbeheer
Rijbewijs, bereid om te reizen voornamelijk binnen Nederland
Goede beheersing van de Engelse en Nederlandse taal, zowel in woord als geschrift
What we offer you
Werken bij Allseas geeft je de kans om te werken in een dynamische, snelle, ondernemende omgeving, met creatief denken, samenwerking met een nuchtere cultuur als kern. Je wordt ondersteund door professionele, toegewijde collega's om daarmee te profiteren van hun kennis die je carrière vooruit zal helpen.
Jij kunt van ons verwachten:
Concurrerend marktconform salaris en uitstekend pensioenplan
Prestatiegerichte salarisverhogingen en bonussen
30 vakantiedagen per jaar, flexibele werktijden
Bedrijfs fitness plan
Uitgebreid trainings- en ontwikkelingsprogramma, studiebudgetten en coaching
Interne clubs, commissies, feesten en (sportieve) evenementen
We geloven sterk in de kracht van diversiteit op onze yard en zijn erin geslaagd om een werkplek te creëren waar mensen met een beperking, indien nodig, kunnen worden ondersteund in hun rol, bijvoorbeeld door de werkplek aan te passen. Voel je vrij om ons te laten weten wat jouw omstandigheden zijn wanneer je solliciteert.
Geïnteresseerd?
Als je het gevoel hebt dat je kunt bijdragen aan ons bedrijf door deze uitdagende job op te pakken, kijken we uit naar je CV en motivatiebrief! Solliciteer dan via de knop 'Solliciteren'. Een online persoonlijkheidsvragenlijst kan deel uitmaken van de selectieprocedure.
Acquisitie wordt niet op prijs gesteld
In our application procedure, you can read what to expect when you apply for a job at Allseas.