Operations Site Manager - Olmos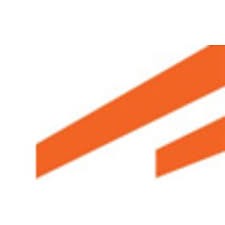 APM Terminals
People & HR, Operations
Posted on Thursday, October 19, 2023
We have a view beyond the ocean: integrating container logistics, connecting, and simplifying our customers' supply chain. We count on our people to make that happen!
Join us as we embark on a digital transformation that will revolutionize the logistics business: you will play a vital role in our success, managing the customer experience and building a successful track in your career.
What do we offer?
We are on a revolutionary journey to simplify global trade, which will give us the chance to offer a major impact on the world economy, and on your career. With significant personal responsibility, you will hone your industry knowledge and build highly valued business skills and communication skills into customer-facing roles – quite possibly at a pace that will surprise you.
Energizing and pioneering, this is also an environment that keeps you motivated. You will join a genuinely diverse and talented team that is enthusiastic about focusing on customers, and colleagues.
And thanks to our global scale, you will be well positioned to explore opportunities at Maersk around the world. The many other highlights include the most modern talent development initiatives and competitive benefits.
Our opportunity
We're looking for our new Operations Site Manager who will be responsible for the entire operation of the Processing Plant, from manufacture to cold chambers and dispatch, assuring both Customer and Maersk's standards are met. To do so he implements policies and procedures so that high quality is maintained; recommends improvements in operating procedures and working conditions.; directs and coordinates activities of workers to meet productivity as well as the team engagement.

Responsibilities:
Analyzes and evaluates information concerning daily operations and how these results positively or negatively affect department performance.
Displays strong people skills to lead an engaged and high performing team.
Manages relevant stakeholders to deliver and comply company policies, operating procedures, and goals.
Displays knowledge in the production and packaging processes and procedures.
Works closely with maintenance on a variety of issues related to equipment, department maintenance, and preventative maintenance programs.
Identifies strengths and/or weakness of the employees and demonstrates the ability to train and coach to strengthen weaknesses and utilize strengths.
Recruits, hires, and develops staff with the necessary skills to support the packaging and production responsibilities for the plant.
Works closely with the Production Planner to ensure employee schedule is accurate and PTO/time off is being managed as per company policy.
Performs administrative managerial duties in an accurate, timely, and professional manner (phone calls, voicemail, paperwork, meetings, ordering supplies, employee evaluations, etc.).
Meets regularly with supervisors to stay informed about all issues arising in the department.
Ensures efficient and accurate packaging department reports by maintaining and confirming all information provided from the department supervisors and collecting it into the required reports for the department.
Participates in operating budget, goals, and objectives of the department and works toward meeting and/or exceeding these expectations.
Monitors floor activities in the department by checking machine speeds, adjusting equipment as necessary and troubleshooting for the packaging workers on the lines.
Organizes the fruit processing department on an overall basis regarding equipment, staffing, and raw materials to meet the demand for the plant.
Ensures that packaging specifications are in line with company standards and takes corrective action immediately when necessary.
Reviews technical problems and procedures of departments and implements solutions to problems or changes in procedures.



Requirements:
Bachelor's degree in agriculture, administration, industrial engineer or similar.
At least 8 years of experience in similar roles
Knowledge of production and packaging processes and procedures.
English written and spoken, intermediate to advance level
Experience in the logistics field
Experience in cold chain (desirable)
Availability to work in Olmos
Availability to travel

Maersk is committed to equal employment opportunity and providing reasonable accommodations to applicants with physical and/or mental disabilities. We value and encourage diversity and solicit applications from all qualified applicants without regards to race, color, gender, sex, age, religion, creed, national origin, ancestry, citizenship, marital status, sexual orientation, physical or mental disability, medical condition, veteran status, gender identity, genetic information, or any other characteristic protected by federal, state, or local law.
A.P. Moller - Maersk is an integrated logistics company. We go all the way to connect and simplify global trade for a growing world.