AirFreight Control Tower Associate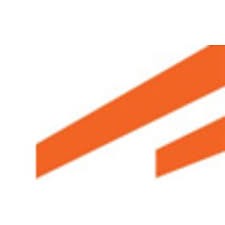 APM Terminals
Location unavailable
Posted on Saturday, November 4, 2023
Would you like to become a part of fast developing Air Freight Team? We are looking for an AirFreight Control Tower Associate in Poland.
If you want to be a part of passionate international Air Team, you want to see how it is to fly beyond horizon and share your great and out of the box ideas, send your application before take off.
You can find in Maersk:

Working at Maersk Group brings a unique blend of being part of a rich heritage and an enthusiastic, youthful, fast-paced logistics company. We believe in rewarding and recognizing individual performances within highly professional teams supported by our distinctive values.
Collaborative mindset is the key cornerstone of being a high performer in Maersk. Ours being a network business, it is key that you are able to think and act beyond your own domain and geography of work. By commercial mindset we mean your ability to think of the benefits for the customer; in whatever action, you take, irrespective of your position and role.
At the same time, we provide full support during onboarding time and will answer all questions asked. You can count on all of us and be sure we'll give you our time and engagement to make sure you will feel good in Air Freight Team.
Key responsibilities:
Standard Adherence and Performance Monitoring: - follow the account air program solution design process - supporting customer deliverables and requires process execution per set standards and customer specific IOP - monitor Performance, SLA Compliance, & KPIs.
Responsible for coordinating analytics and data mining for the account as required. Coordinate and deliver milestone compliance and performance monitoring.
Supporting Processes: Supporting day-to-day process and escalations. As well as handling claims support, standard SLA support, and systems testing support.
Customer Relationship: Actively build strong relationships with internal and external customers/stakeholders. Gain an understanding of their business, service needs, and drivers.
Process Execution: Ensure smooth execution of the end-to-end shipment by working closely with customer and internal stakeholders.
Any Other Duties as assigned by Direct Leader as needed to meet the business needs.
What we need from you.
Being part of Team responsible for providing complex data and reports for our Key Customers, please check if you find below in yourself:

- Previous experience with Air Freight or any previous exposure to Air product is recommended
- Good communications skills - Ensure high level of communication with key stakeholders, customers and internal team members
- Positive attitude & eager to be engaged
- Focus on solutions
- Very good communication skills, including both verbal and written fluency English and Polish
- Detail oriented mindset and well organized
- Working under time pressure and ability to prioritize tasks over the day
- Basics for Word, Excel, Power Point