Head of Maersk Netherlands and Terminals relations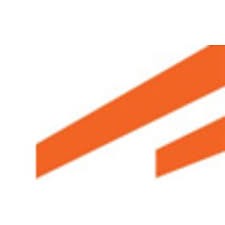 APM Terminals
The Hague, Netherlands
Posted on Wednesday, November 15, 2023
A.P. Moller - Maersk is an integrated logistics company. We go all the way to connect and simplify global trade for a growing world. Our purpose is 'To improve life for all by integrating the world'. We enable our customers to trade and grow by transporting goods, anywhere in the world. We offer seamless customer engagement and a superior end-to-end delivery network, taking the complexity out of global supply chains.
We offer
By joining our team, you will join the AP Moller-Maersk Group and can expect:
A truly international working environment with a wide range of international career opportunities

Flexible working options can be discussed for many of our office-based roles

Working for a company that has a commitment to create a more diverse and inclusive environment

A large focus in our operations on reducing emissions and being net zero in 2040.

An open and engaging working environment.

Opportunities for personal and professional growth in a dynamic environment

Competitive compensation package
Qualified applicants are encouraged to apply through the job portal and include an English CV with their application.
The Role
This position will be responsible for Maersk government and other public relations in the Netherlands and anchor our Public Affairs work on the terminals side.
The aim is to position and represent A.P Moller-Maersk's (APMM) interests as a whole including influencing key regulation of relevance to APMM, but especially APM Terminals with Dutch government stakeholders at a level similar to that of APMM in Denmark, enabling cooperation with the Dutch Ministry of Foreign Affairs and other key government bodies including to help win and shape concessions across the globe" .
As the anchor point of the Global Public Policy and Regulatory Affairs team with APM Terminal's leadership the role will coordinate engagement and share best practice regarding concessions as well as upcoming or potential legislation and regulation on the ports and terminals side working closely with the public and regulatory affairs specialist teams as well as the regional public affairs leads.
Key responsibilities
Political Engagement in the Netherlands and beyond: Engage with relevant government bodies, agencies, and policymakers at local, national, and international levels to advocate for the organization's priorities and provide input on regulatory developments.

•Stakeholder Relationship Management: Build and maintain strong relationships with key external stakeholders, including government officials, industry associations, NGOs, and community groups, to promote understanding and alignment on the organization's goals and initiatives.

Regulatory Analysis and Monitoring: Monitor, assess, and interpret regulations, policies, and legislation impacting terminal operations, concessions (new and renewals) including on security, safety and climate/environmental matters.

Strategic Communication: Develop and execute communication strategies to convey the organization's positions on regulatory and political matters to both internal and external audiences. This includes preparing materials, presentations, and briefings.

Crisis Management: Collaborate with relevant teams to manage crisis situations related to public affairs and regulatory issues. Provide guidance on communication strategies to mitigate reputational risks.
We are looking for
10+ years of experience from a role in a MNC, consultancy, government/agency or similar with public policy and government affairs in the Netherlands. Public affairs experience from the rest of Europe will be an advantage.

Bachelor's degree in Public Affairs, Political Science, International Relations, Law, Environmental Studies, or a related field.

Master's degree preferred

Knowledge of and experience with critical infrastructure (Ports, Oil & Gas or Renewables), logistics/supply chain and/or transport is considered valuable.

Fluent in English and Dutch (must have)

Permanently based in Den Haag
#LI-VS2