Regional Inventory Manager - Hubs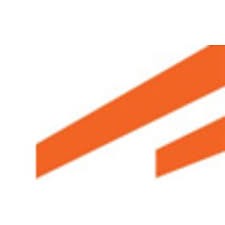 APM Terminals
The Hague, Netherlands
Posted on Friday, November 17, 2023
Are you strong in Spare parts Inventory Management led Supply Chains, with experience in the MRO heavy asset vertical?
Would you like to be a part of building a world-class user experience and contributing to the transformation of our processes into standardized excellence, driving transformational change and strong performance improvement?
Are you a natural born leader?
As one of four Regional Inventory Managers, this role is responsible for supporting our 6 hub container terminals (Massvlakte, Algeciras, Tangiers, Egypt, and Oman), to drive world class spare parts inventory management optimization. You will support the local Global Inventory and Warehouse Manager's in executing global transformation inventory strategy, global standards, tool development and use, whilst driving initiatives to reduce running cost, minimize stock, and optimize availability of container terminal crane equipment. You will have a track record of driving results through others, being accountable for implementing integrated supply chain reorder points and supply optimization. In addition, you will manage and drive improvement of performance metrics, supporting tailored improvement initiatives. You will lead success through others, influencing end to end supply chain effectiveness (including purchasing, expediting, logistics, supplier strategy), impacting cross functionally across multiple business functions including finance, procurement, and maintenance. You will know inventory management inside out, and be able to demonstrate this through historic experience.
PRINCIPAL ACCOUNTABILITIES
Success in this role will require the ability to find approaches to development that work at scale, across geographic boundaries, and while generating commitment through influence rather than formal authority.
Moreover, you will:
Be a safety leader.

Know, describe, and implement good inventory management

Indirectly lead team of 6 locally based Warehouse and Inventory Managers

Manage outcomes and performance improvement objects

Coach and mentor to support the development of the organization's talent pool.

Identify and manage stakeholders up to top management, finding out their needs/issues/concerns, giving immediate and sustainable solutions

Influence and drive transformational paradigm shift change.

Ensure continuous compliance, mastery and improvement of global standards delivering high business results.

Evaluate and design programs to close global gap in people capability and skills

Define business policy choices to be made to enable high degree of standardization to the process landscape.
ABOUT YOU
Role based in Den Haag, must be able to travel freely between the above mentioned countries with no visa restrictions.
More than 5 years of experience in similar role, within similar MRO industry, driving transformation and acting regionally.

You have an analytical mind with ability to plan, manage, organise and prioritize, you are hungry for success, dedicated and persistent.

Excellent verbal and written communication skills in English and Spanish, with global multicultural appreciation.

Degree in Engineering or Supply Chain is preferred.

Proven track record of successfully managing transformation initiatives within organizations.

Travel commitment is approximately 30% to drive the transformation change required.

Experience managing operations across multiple site environments.
Have you been reading this far and tick most of the boxes? We would love to hear from you!
if you are looking for a positive change in career and if you are ready for this challenge, you are welcome to our APM Terminals
Find out more: www.apmterminals.com/careers
At APMT we value the diversity of our talent and will always strive to recruit the best person for the job we value diversity in all its forms, including but not limited to: gender, age, nationality, race, sexual orientation, disability or religious beliefs.