Intern for the Earth Observation Copernicus mission CHIME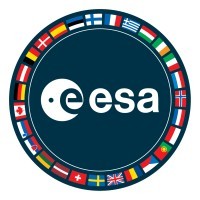 European Space Agency
noordwijk, netherlands
Posted on Wednesday, November 1, 2023
Internship Opportunity in the Directorate of Earth Observation Programmes.
ESA is an equal opportunity employer, committed to achieving diversity within the workforce and creating an inclusive working environment. We therefore welcome applications from all qualified candidates irrespective of gender, sexual orientation, ethnicity, beliefs, age, disability or other characteristics. Applications from women are encouraged.
Location
Our team and mission
This position is based at the European Space Research and Technology Centre (ESTEC) - Noordwijk, Netherlands
Within the EOP Projects Department, the Copernicus Sentinel Expansion missions are currently under development. One of those missions is the CHIME (Copernicus Hyperspectral Imaging Mission for the Environment). CHIME plans to carry a unique visible to shortwave infrared spectrometer to provide routine hyperspectral observations to support new and enhanced services for sustainable agricultural and biodiversity management, as well as soil property characterisation.
By performing an internship in the CHIME project, you will participate to the system engineering and payload engineering section activities related to the evaluation of end-to-end mission performances.
Data used to perform the work may have been collected at campaigns such as:
A) Going hyperspectral for CHIME
B) Copernicus Sentinel Expansion mission
For further information visit our web site: http://www.esa.int
Field(s) of activity for the internship
Topic : Mission performance assessment
By performing an internship in the CHIME project, you will engage yourself in the evaluation of end-to-end mission performances of hyperspectral data. The software which you will use is the end-to-end simulator (E2E) and the Observation Performance Simulator (OPSI). Using these simulators you will be able to test and validate data flow from geophysical parameters through the instrument and satellite subsystems up to the final level 2 data products, such as vegetation traits.

You will be responsible for:
Helping to define the reference scenes for testing the Level 1 and Level 2 performance as support to the OPSI and E2E. You will interact with the developers of the Level 1 and Level 2 algorithms to define an optimal verification and validation plan.

Helping to define algorithms necessary to the estimation of the estimation of per-pixel uncertainties measurement associated to Level 1 and Level 2 data products and for their implementation in dedicated software tool(s) to run either as standalone or as support to the OPSI and E2E.



As part of this activities you will contribute to the pre-flight verification and validation of the mission performance and to the identification and propagation of the uncertainty contributors in the level 1 and level 2 processing chains.
Additionally there will be an opportunity to exchange with the CHIME Mission Advisory Group and with the industrial teams responsible for the OPSI and E2E development.
Behavioural competencies
Result Orientation
Operational Efficiency
Fostering Cooperation
Relationship Management
Continuous Improvement
Forward Thinking
Education
You must have student status and be enrolled at university for the entire duration of the internship. You should preferably be in your final or second to last year of a university course at master's level in a technical or scientific discipline.
Additional requirements
The working languages of the Agency are English and French. A good knowledge of one of these is required. Knowledge of another Member State language would be an asset.
Additional Requirements:
Technical or scientific background, e.g., physics, electromagnetics, remote sensing
Familiarity with development of data analysis tools, e.g., Python or MATLAB
Other information
For behavioural competencies expected from ESA staff in general, please refer to the ESA Competency Framework.
If you require support with your application due to a disability, please email contact.human.resources@esa.int.
Internships can take place remotely, on-site or partially on-site depending on the pandemic situation, and in line with the relevant Establishment's policy (e.g. possible Green Pass requirement) applicable at the time of starting the internship.
--------------------------------------------------------------------------------------------------------------------------------------------------
Please note that applications are only considered from nationals of one of the following States: Austria, Belgium, the Czech Republic, Denmark, Estonia, Finland, France, Germany, Greece, Hungary, Ireland, Italy, Luxembourg, the Netherlands, Norway, Poland, Portugal, Romania, Spain, Sweden, Switzerland, and the United Kingdom. Nationals from Latvia, Lithuania, Slovakia and Slovenia, as Associate Member States, or Canada as a Cooperating State, can apply as well as those from Bulgaria, Croatia and Cyprus as European Cooperating States (ECS).