Intern for Advanced Manufacturing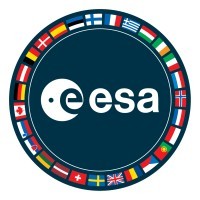 European Space Agency
noordwijk, netherlands
Posted on Wednesday, November 1, 2023
Internship Opportunity in the Directorate of Technology, Engineering and Quality.
ESA is an equal opportunity employer, committed to achieving diversity within the workforce and creating an inclusive working environment. We therefore welcome applications from all qualified candidates irrespective of gender, sexual orientation, ethnicity, beliefs, age, disability or other characteristics. Applications from women are encouraged.
Location
Our team and mission
This position is based at the European Space Research and Technology Centre (ESTEC) - Noordwijk, Netherlands
The Materials and Processes Section ensures that materials and processes used for assembly of spacecraft's and launchers are fit for purpose over the mission life-time.
It is in charge of:
The qualification for space flight of all advanced metallic and non-metallic materials, structural ceramics and glasses as well as all related manufacturing and surface treatment processes for all ESA spacecraft and launchers Programme
The development of revolutionary materials and innovative manufacturing technologies both internally and in cooperation with other space agencies and organisations
The failure investigation of materials and processes under performing and impacting ESA space missions
The development, certification and support of new European industrial capabilities, manufacturing processes and manpower skills training related to space applications of materials and components
The establishment and implementation of requirements and standards for the development and the procurement of space grade materials and manufacturing processes
The development, maintenance and improvement of the European Space Materials Database, storing all relevant data generated for materials and processes intended for Space use.
For further information visit our web site: http://www.esa.int
Field(s) of activity for the internship
Topic: Performance modelling, destructive and non-destructive characterisation of parts produced by advanced manufacturing technologies, and correlation of predictions with experimental performance
The European Space Agency has recently proposed the ESA Advanced Manufacturing Cross-Cutting Initiative, which captures the opportunity of adopting revolutionary manufacturing capabilities, advanced materials and associated processes and creates sustainable competitive advantage for the European Space Industry in the global market.
The current space missions are often limited in their performances and scientific achievements by the traditional manufacturing processes/concepts. Though Advanced Manufacturing technologies are readily available in the current European industrial landscape, these can be adopted for next generation space hardware manufacturing. This will enable new and highly innovative spacecraft and launchers designs, with significantly reduced manufacturing constraints (including costs and lead-time) and tremendous performances improvement.

Through this initiative, the Agency has identified a number of highly innovative materials and associated manufacturing processes which can be span-in and which will be matured to a space qualification level.
.
In particular the following materials and processes are currently targeted:
Additive Manufacturing: Process/structure/property performance evaluation and model verification through mechanical and µ-mechanical characterisation
Friction Stir Welding, Solid State Joining Technologies for hybrid (metallic/Non-metallic) joining
Laser Shot Peening for structural integrity enhancement
Advanced composite materials (polymers, metal and ceramic matrix composites) and their performance characterision and prediction in extreme environment
Advanced surface engineering for thermal and corrosion management
Solder joint reliability (mechanical an thermal fatigue) for high/low temperature electronics
Performance evaluation and Whisker growth behaviour of Pb-free solder alternatives
Integrated Computational Materials Engineering - model development and validation
You will use the world leading facilities of the ESA/ESTEC Materials and Electrical Components Laboratory, in order to characterise all the above advanced materials and manufacturing processes and perform detailed materials investigations aiming for process/structure/property evaluation and modelling, related to advanced manufacturing processes. This includes the use of a variety of different laboratory methods such as mechanical and µ-mechanical testing, optical microscopy, SEM-EDX/EBSD, X-ray tomography, and XRD. Your work will be integrated in a team which will give guidance for project applications for future missions.
Behavioural competencies
Result Orientation
Operational Efficiency
Fostering Cooperation
Relationship Management
Continuous Improvement
Forward Thinking
Education
You must have student status and be enrolled at university for the entire duration of the internship. You should preferably be in your final or second to last year of a university course at master's level in a technical or scientific discipline.
Additional requirements
The working languages of the Agency are English and French. A good knowledge of one of these is required. Knowledge of another Member State language would be an asset.
Additional Requirements:
Background in materials science and engineering covering metallic, ceramic, or polymeric materials.
It is an asset to have understanding of computational materials engineering, fracture mechanics and diagnostic techniques such as optical microscopy, electron microscopy and mechanical testing.
Other information
For behavioural competencies expected from ESA staff in general, please refer to the ESA Competency Framework.
If you require support with your application due to a disability, please email contact.human.resources@esa.int.
Internships can take place remotely, on-site or partially on-site depending on the pandemic situation, and in line with the relevant Establishment's policy (e.g. possible Green Pass requirement) applicable at the time of starting the internship.
--------------------------------------------------------------------------------------------------------------------------------------------------
Please note that applications are only considered from nationals of one of the following States: Austria, Belgium, the Czech Republic, Denmark, Estonia, Finland, France, Germany, Greece, Hungary, Ireland, Italy, Luxembourg, the Netherlands, Norway, Poland, Portugal, Romania, Spain, Sweden, Switzerland, and the United Kingdom. Nationals from Latvia, Lithuania, Slovakia and Slovenia, as Associate Member States, or Canada as a Cooperating State, can apply as well as those from Bulgaria, Croatia and Cyprus as European Cooperating States (ECS).