Intern for Artificial Intelligence for Space Standards Requirements Analysis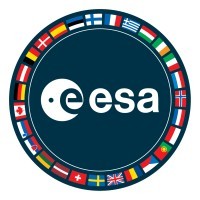 European Space Agency
Software Engineering
noordwijk, netherlands
Posted on Wednesday, November 1, 2023
Internship Opportunity in the Directorate of Technology, Engineering and Quality.
ESA is an equal opportunity employer, committed to achieving diversity within the workforce and creating an inclusive working environment. We therefore welcome applications from all qualified candidates irrespective of gender, sexual orientation, ethnicity, beliefs, age, disability or other characteristics. Applications from women are encouraged.
Location
Our team and mission
This position is based at the European Space Research and Technology Centre (ESTEC) - Noordwijk, Netherlands
Under the direct authority of the Product Assurance and Safety Department and in close coordination with other divisions, the Division is responsible for the management of the material, processes, electrical, electromechanical and electronic components evaluation and standardisation activities, in particular:
Supporting and coordinating the establishment and implementation of requirements and standards regarding space components and materials (ESCC, ECSS Q-60 and Q-70 series);
Development, maintenance and operation of a reference laboratory for components evaluation against the space environment (including radiation), reliability assessment;
Harmonisation of space component activities with other space agencies and organisations of European space components; liaising towards mutual recognition of qualification, specification and procurement approaches;
Certification of new European industrial capabilities, manufacturing processes and manpower skills related to space application of components and materials;
Providing and coordinating engineering and PA support to all ESA projects and development programmes in the area of components, materials' physics and chemistry, as well as cleanliness and contamination control, including failure investigation and nonconformances drawing on the expertise of TEC Departments as appropriate;
among others
The Head of the Division has responsibility for the REACH-Officer, who is charged with serving as the ESA corporate focal point on issues related to environmental legislation (such as REACH and RoHS), and the related impact on ESA operations through supply chain disruption, obsolescence, standardisation, procurement, or legal liabilities. The REACH Officer is responsible for formulating recommendations to ESA technology programs addressing obsolescence risks for future developments and the development of an annual workplan for obsolescence risk mitigation as inputs for ESA R&D funding schemes, in full coordination with the Clean Space cross-cutting Initiative.
Furthermore, the Division is responsible for supporting the European Space Components Coordination (ESCC) system. It provides the Executive core functions covering the custody and management of the ESCC Specification System for space components, the qualification and certification of components and component manufacturers. It also functions as the secretariat for the Space Component Steering Board (SCSB) and lower level ESCC bodies.
For further information visit our web site: http://www.esa.int
Field(s) of activity for the internship
Topic: Artificial Intelligence/Machine Learning for space standards requirements analysis
The Requirements and Standards section provides the executive function of the European Cooperation for Space Standardisation, which develops standards and handbooks through a consensus approach in the European Space Community. Fully digitalised requirements allow ESA projects to interact with the pool of requirements in standards in new ways and simplify the application of standards. Artificial Intelligence(AI)/Machine Learning(ML) can aid both the production and application of standards.
The topic covers using standards, handbooks, and other relevant ESA documents as input for one or more AI/ML engine(s) to study and analyse:
Identify duplicated requirements between different standards

Identify core (what to do) and non-core (how to do it) requirements

Identify poorly written requirements (i.e which cannot be classified by the tools, or which are not self-standing)

Identify requirements repeatedly removed, added, or modified in ESA projects

Analyse the consistency of terms definition and usage across standards

Use existing tailoring documents, and the output of the ESA Mission Classification WGs to pre-identify requirements applicable to a specific project
Behavioural competencies
Result Orientation
Operational Efficiency
Fostering Cooperation
Relationship Management
Continuous Improvement
Forward Thinking
Education
You must have student status and be enrolled at university for the entire duration of the internship. You should preferably be in your final or second to last year of a university course at master's level in a technical or scientific discipline.
Additional requirements
The working languages of the Agency are English and French. A good knowledge of one of these is required. Knowledge of another Member State language would be an asset.
Additional Requirements:
Knowledge and background in Artificial Intelligence and/or Machine Learning is an asset.
Some knowledge of standards used for Space projects.
Other information
For behavioural competencies expected from ESA staff in general, please refer to the ESA Competency Framework.
If you require support with your application due to a disability, please email contact.human.resources@esa.int.
Internships can take place remotely, on-site or partially on-site depending on the pandemic situation, and in line with the relevant Establishment's policy (e.g. possible Green Pass requirement) applicable at the time of starting the internship.
--------------------------------------------------------------------------------------------------------------------------------------------------
Please note that applications are only considered from nationals of one of the following States: Austria, Belgium, the Czech Republic, Denmark, Estonia, Finland, France, Germany, Greece, Hungary, Ireland, Italy, Luxembourg, the Netherlands, Norway, Poland, Portugal, Romania, Spain, Sweden, Switzerland, and the United Kingdom. Nationals from Latvia, Lithuania, Slovakia and Slovenia, as Associate Member States, or Canada as a Cooperating State, can apply as well as those from Bulgaria, Croatia and Cyprus as European Cooperating States (ECS).