European Project Business Fulfilment Manager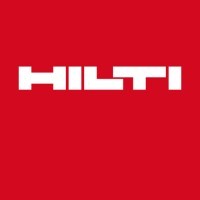 Hilti Nederland
Berkel en Rodenrijs, Netherlands
Posted on Tuesday, October 17, 2023
What's the role?
Are you an experienced Project or Logistics Manager eager to play a pivotal role in driving large-scale projects across Europe? Do you have a passion for crafting innovative project logistics solutions and overseeing their execution in substantial undertakings? If so, the position of European Project Business Fulfillment Manager (PB FFM) at Hilti might be your ideal career move!
Who is Hilti?
At Hilti, we're at the forefront of innovation, revolutionizing productivity, safety, and sustainability in the global construction industry and beyond. Our strong customer relationships drive us to create solutions that lay the foundation for a brighter future. We take immense pride in our work, fostering a sense of belonging across the world with 120 locations and more than 33.000 employees, extending even into our personal lives. We're a community of driven individuals exploring possibilities, harnessing our potential, taking charge of personal growth, and forging enduring careers. Ready to join our global company?
What does the role involve?
As a European PB FFM, you'll collaborate with cross-functional project teams to develop and deliver top-tier, reliable project logistics solutions for our valued B2B-customers. Your key responsibility will be to champion the Fulfilment Planning and Execution for assigned major projects across Europe, serving as a valuable mentor and advisor to a network of regional and local Project Fulfillment Managers.

Your responsibilities will include:

Gathering specific customer logistics requirements.
Crafting supply and logistics strategies to support project bids and proposals.
Conducting logistics cost assessments.
Identifying bottleneck materials and implementing strategies to ensure material availability.
Orchestrating inbound and outbound logistics.
Coordinating item supply and manufacturing.
Collaborating with project team members (e.g. Construction Project Managers, Project Execution Managers etc.) and providing invaluable insights across Europe through site visits.
We value new ideas and thinking outside the box! Our employees are invited to help shape processes and contribute their own experience.
What do we offer?
At Hilti, we value new ideas and out-of-the-box thinking. We encourage our employees to shape processes and contribute their unique experiences. When you join us, you'll be part of a dynamic and interdisciplinary team, where you'll have significant responsibilities and the support to carve out your individual career path. Additionally, we offer innovative and personalized benefits, including:

Flat organizational structure.
Flexible work arrangements.
Company pension scheme (employer-financed)
Integrity, courage, teamwork, and commitment are the bedrock of Hilti – today and tomorrow. We don't just talk about our values; we live them every day.
What you need is:
Master's Degree in Business Administration, Supply Chain, Engineering, or equivalent education and 5-7 years of relevant experience in international logistics and/or project business, ideally within the construction industry or a related field.
Proven work experience in international cross-functional settings or project teams (e.g., logistics, engineering, sales).
Strong analytical skills, coupled with experience in creating cross-country logistics and supply concepts.
Proven ability to effectively communicate with customers and internal stakeholders from diverse professional backgrounds and nationalities.
Fluent in English; knowledge of other languages is advantageous.
Possession of Project Management Certification (e.g., Prince2, IPM) is an additional advantage.
Why should you apply?
This role presents an exceptional opportunity to cultivate a robust network spanning multiple regions and global functions. Over time, this network can be a valuable asset for diversifying your career. If you believe that collaborating with colleagues from different backgrounds and engaging with individuals across all hierarchical and functional levels will be enriching, then this is the job and team for you!
---
If you're ready to join a dynamic team, drive impactful projects, and seize opportunities for career growth, apply today and become a part of the Hilti family! You can directly apply through the 'Apply now' button. If you have any further questions please contact Bogdan Raykov ( bogdan.raykov@hilti.com ) for substantive questions or Sandra Charan, a.i. recruiter ( sandra.charan@externals.hilti.com | +31(0)6 83 29 14 40) for questions about the recruitment procedure.