International BIM Lead Modeler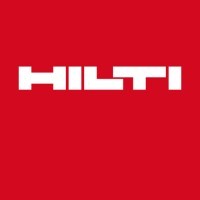 Hilti Nederland
Berkel en Rodenrijs, Netherlands
Posted on Thursday, October 26, 2023
What's the role?
Are you a Lead Modeler or BIM Coordinator with a passion for delving into the dynamic realm of BIM? Do you excel in working on large-scale, international BIM projects in a fast-paced environment, while seamlessly guiding a team of accomplished modelers? If you're ready to make a lasting impact in the world of BIM, consider the position of International BIM Lead Modeler at Hilti's esteemed BIM Competence Center!
Who is Hilti?
At Hilti, we stand as a global powerhouse within the construction industry, boasting a presence in 125 countries and a workforce of 33,000. While our name might not be the initial association with BIM, our BIM Competence Center is an international collective of dedicated professionals, including Project Managers, Lead Engineers, and (Lead) Modelers. Our mission is clear: to provide top-tier BIM project services to our esteemed partners and other Hilti Market Organizations. We are responsible for developing all BIM projects in the European market and support other regions developing BIM standards trough master classes. We are a 'Transformation partner' and leverage our core expertise in MEP support systems, passive Fire-Protection, and state-of-the-art Fastening Solutions.

Located in the heart of the Netherlands, our BIM Competence Center is steeped in advanced BIM practices, collaborative networks, and collaborations with leading universities. Here, we take the lead in setting the innovating standards for BIM excellence. What sets us apart is our complete integration of BIM throughout the product cycle, from prefabrication and integrated design to advanced logistics and digital twins. Our well-defined standards and workflows ensure that we'll always be at the forefront of BIM innovation.
What does the role involve?
Embark on an exciting journey by becoming an International BIM Lead Modeler at the BIM Competence Center, where you'll play a pivotal role in advancing BIM modeling and delivery for Hilti organizations and their ambitious projects. In this multifaceted position you'll lead multiple teams with modelers from around the world, ensuring the success of projects through modeling execution and output creation phases. Your key responsibilities encompass on-boarding, nurturing your team's professional growth, establishing, enforcing standards and workflows, and maintaining top-tier quality control.

As a BIM Lead Modeler you will be at the core of our collaborative workflow, working closely with Project Managers and Lead Engineers to define the future of BIM in the construction industry. Your responsibilities will encompass a broad spectrum of activities, including:

Early Project Phase Support: Conduct assessments of model quality and information availability from customers.
Project Model Setup: Utilize the framework provided by the assigned Project Manager to create project models that encapsulate all captured information.
Client Project Engagement: Adapt to client project and information requirements to enhance productivity use-cases within Hilti's workflow.
Design Input Integration: Continuously incorporate design input from the assigned Lead Engineer into Modeling and Output Services.
Collaboration: Work in synergy with internal and external BIM Modelers, focusing on issue and workload management, quality assurance and quality control, clash detection and resolution, and proactive communication with the Lead Engineer.
Output Production:

Generate all scoped outputs to facilitate Hilti's use-cases, such as prefabrication and digital-to-field applications like Jaibot and PLT.
You'll be part of a challenging environment, shaping global BIM standards, connecting with colleagues worldwide with various backgrounds, and delivering innovative results to our clients.
What do we offer?
This role offers a unique opportunity to make a significant impact in the international BIM world while working alongside a diverse team of exceptionally talented professionals hailing from different backgrounds and nationalities, fostering an atmosphere of innovation and collaboration.

Hilti will put trust in you, offering you attractive employment conditions, interesting projects and opportunities to grow and develop yourself. And as a BIM Lead Modeler you are eager to contribute to cutting-edge BIM projects and drive transformation within the construction industry, we encourage you to explore the possibilities with us ad move the business forward. What's more, the Netherlands provides an exceptional setting for both your professional endeavors and personal life.
What you need is:
Are you a BIM Coordinator or Lead Modeler ready to seize a challenging opportunity? We're seeking individuals who meet the following qualifications:


A master's degree in structural, civil, mechanical engineering, or architecture (mandatory).
A minimum of 3 years of hands-on experience in BIM Modeling, along with relevant coordination expertise.
Proficiency in essential tools like Revit (mandatory). Experience in Navisworks, and Dynamo is preferable.
Familiarity with PowerBI is a strong plus.
Additional expertise in modeling software is highly valued.
A solid grasp of MEP/FP (Mechanical, Electrical, Plumbing/Fire Protection) and Anchors.
An understanding of the intricate relationship between the commercial and technical facets of engineering work and service offerings.
Effective oral and written communication skills (English at a minimum of B2 level) and exceptional organizational abilities for effective task prioritization within the modeling workflow.
Why should you apply?
At Hilti, we place great emphasis on the individual, valuing personality and alignment with our company values. Our team spirit is a core strength, and it's what sets us apart. The sheer range of countries we collaborate with and the diversity of projects and colleagues across different locations makes every day interesting.
Step into the exciting position of International BIM Lead Modeler, where you'll spearhead the coordination of esteemed international projects alongside multiple teams of BIM Modelers. If you bring problem-solving skills, an analytical mindset, and a genuine understanding of multicultural dynamics, we invite you to explore this unique opportunity.
---
Ready to Take the Leap?
Join us in shaping the future of BIM excellence! To apply or gather more information, please contact nlteamhrcareers@hilti.com or click on the 'apply now' button. We look forward to receiving your application!