Senior Auditor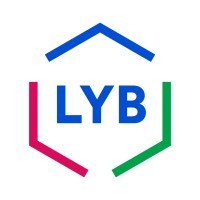 LyondellBasell
Software Engineering
Rotterdam, Netherlands
Posted on Thursday, October 26, 2023
Are you looking for a challenging and rewarding career in auditing? Do you have the skills and experience to evaluate internal controls, compliance, and business processes? Do you want to be part of a global team that supports the company strategy on various fields, including ESG developments? Welcome to LyondellBasell…
This is LyondellBasell
As a leader in the global chemical industry, LyondellBasell strives every day to be the safest, best operated and most valued company in our industry. The company's products, materials and technologies are advancing sustainable solutions for food safety, access to clean water, healthcare and fuel efficiency in more than 100 international markets. LyondellBasell places high priority on diversity, equity and inclusion and is Advancing Good with an emphasis on our planet, the communities where we operate and our future workforce. The company takes great pride in its world-class technology and customer focus. LyondellBasell has stepped up its circularity and climate ambitions and actions to address the global challenges of plastic waste and decarbonization. For more information, please visit www.lyondellbasell.com or follow @LyondellBasell on LinkedIn.
This is the role
As a Senior Auditor you will support Lead Auditors and Managers on the execution and delivery of the annual audit plan, with the expectation of supporting as a team member on different kinds of audits and leading engagements of low to moderate complexity. You will be part of an enthusiastic team supporting the company strategy on various fields, including a key role on ESG developments.
This role is an experienced position intended to utilize basic audit principles and skills to evaluate the adequacy of internal controls, compliance with company policies, and enhancement opportunities that add value to the business and internal clients. You may also be responsible for performing and/or assisting in advisory engagements, corporate investigations, ad-hoc special projects, and other department internal initiatives.
While primarily based in one location, team members will participate in audit assignments across our global company at various locations across Europe, Asia and international. Travel to both domestic and international locations is expected up to 25% a year.
Responsibilities:
Perform operational, financial, compliance, and fraud related audits under the direction of the audit lead or audit manager and in accordance with accepted professional standards.
Develop the ability to identify and assess key risks and controls within assigned audit areas, and determine applicable audit approach.
Prepare high quality audit workpapers on a timely manner in alignment with audit methodology. Demonstrate ability to draw conclusions based on audit testing data and prepare evidence based audit findings.
Develop a working knowledge of LyondellBasell with a focus on business and manufacturing processes, policies, and procedures.
Analyze and solve problems utilizing a risk-based approach.
Identify and implement improvements to internal processes to mitigate risks, increase efficiency and effectiveness, and sharing best practices across the organization.
Actively demonstrate the ability to develop and maintain relationships with team members, associates, mid-level management, and other personnel within the organization with limited supervision.
Demonstrate teamwork by cooperating with department members, sharing information, utilizing innovations of others, participating in group decision process and participating additional assignments as appropriate.
Develop an working proficiency of relevant key systems and applications in the company (e.g. SAP, Workiva, OneStream) and effectively navigate them to extract data for audit purposes.
This is who you are
To be successful in this role you must recognize yourself in the following profile:
You are a Senior Auditor who has a passion for excellence and a keen eye for detail. You are a team player who can work collaboratively with others across functions and locations to deliver high quality audit results. You have strong analytical and problem-solving skills, and you can identify and assess key risks. You can also prepare clear and concise audit workpapers and findings, and communicate effectively with various stakeholders.
This is what you bring
Bachelor's degree is required, with a major in Business Administration, Finance, Information Systems, Engineering, or other equivalent related degree.
Typically requires four (4) to six (6) years of relevant business experience, including auditing experience.
Advanced degree and/or professional certification such as CPA, CIA, CISA, CFE, CRMA, or other similar is a plus.
This is what we offer
We offer an environment where we encourage personal and professional growth and where you will be rewarded for your performance and results. You will have the possibility to work with specialist on all fields to develop innovative solutions and to extend your national and international network. In addition, we offer you a competitive salary package. The Company's Global Remote Work Policy allows eligible employees the option to work up to three days a week from home. LyondellBasell is committed to advancing diversity, equity & inclusion (DEI) to ensure a positive experience for all employees.
Interested
Please feel free to contact Leonie Mulder at leonie.mulder @ lyondellbasell.com for more details. Would you like to apply? Just send us your motivation and resume via the application button. Only applications through this application button will be taken into consideration.
The recruitment process exists of an initial phone screening and business interviews before proceeding to a possible job offer. A background check will be part of the process.
LyondellBasell does not accept or retain unsolicited résumés or phone calls and/or respond to them or to any third party representing job seekers.
#LI-LM3