TA Scoping Coordinator/Lead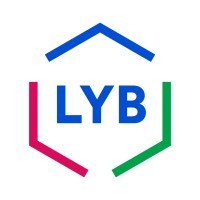 LyondellBasell
Rotterdam, Netherlands · Rotterdam, Netherlands · 3199 Maasvlakte Rotterdam, Netherlands
Posted on Tuesday, November 7, 2023
Are you looking for a key role that is fully commited to leading the Turn Around team and ensure a smooth and compliant TA planning phase for both our Botlek and Maasvlakte sites? Are you equipped and motivated to serve as a turnaround scoping process expert? Welcome to LyondellBasell...
This is LyondellBasell
As a leader in the global chemical industry, LyondellBasell strives every day to be the safest, best operated and most valued company in our industry. The company's products, materials and technologies are advancing sustainable solutions for food safety, access to clean water, healthcare and fuel efficiency in more than 100 international markets. LyondellBasell places high priority on diversity, equity and inclusion and is Advancing Good with an emphasis on our planet, the communities where we operate and our future workforce. The company takes great pride in its world-class technology and customer focus. LyondellBasell has stepped up its circularity and climate ambitions and actions to address the global challenges of plastic waste and decarbonization. For more information, please visit www.lyondellbasell.com or follow @LyondellBasell on LinkedIn.Please enter job description here.
This is the role
In this role you will act as a Team leader of the site TA group and Scoping Coordinator.As such you will Work according to the OES-043 (TA excellence model) and ensure the TIER 1 milestones are met. your responsibilities will include but are not limited to:
• Providing leadership to enable the organization to achieve GoalZERO HSE performance;
• Timely scope development with comprehensive content, boundary case and prioritization;
• Owning and maintaining the site Boundary Case P&ID;
• Ensuring alignment between site SAP and TA/STO base/variable/incremental scope, including new added equipment;
• Communicating status, key performance indicators and metrics;
• Evaluating and closing out report post TA for your discipline.
This is who you are
In order to accel in this role you are able to:
⦁ Instill trust and exemplify Integrity by gaining the confidence and trust of others through inclusion, honesty, integrity and authenticity;
⦁ Demonstrate courage by stepping up to address difficult issues, saying what needs to be said, acting with integrity, doing what is right;
⦁ Build effective teams by fostering a culture of inclusion and growth;
⦁ Ensure accountability by holding yourself and others accountable to meet commitments;
⦁ Drive results even under tough circumstances;
⦁ Collaborates by building partnerships and working collaboratively with others to meet shared objectives, within and across functions;
⦁ Cultivate innovation by creating new and better ways for the organization to be successful;
⦁ Build strong customer relationships and deliver customer-centric solutions.

This is what you bring
⦁ Minimum 15 years of experience in a process plant or comparable environment is required. 10 years of prior turnaround, project, operations, or maintenance coordination experience preferred;
⦁ Fluency in English and Dutch;
⦁ A Bachelor or equivalent experience;
⦁ Proficiency in Microsoft Office products, SAP, and Archer skills preferred

This is what we offer
We offer an environment where we encourage personal and professional growth and where you will be rewarded for your performance and results. You will have the possibility to work with specialist on all fields to develop innovative solutions and to extend your national and international network. In addition, we offer you a competitive salary package. The Company's Global Remote Work Policy allows eligible employees the option to work up to three days a week from home. LyondellBasell is committed to advancing diversity, equity & inclusion (DEI) to ensure a positive experience for all employees.

Interested?
Please feel free to contact Jorn Smits at jorn.smits@lyondellbasell.com for more details. Would you like to apply? Just send us your motivation and resume via the application button. Only applications through this application button will be taken into consideration. The recruitment process exists of an initial phone screening and two business interviews before proceeding to a possible job offer.
LyondellBasell does not accept or retain unsolicited résumés or phone calls and/or respond to them or to any third party representing job seekers.
#LI-JS1