Finance Transformation Manager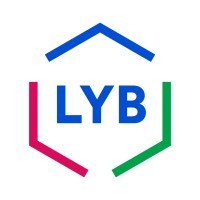 LyondellBasell
Accounting & Finance
Rotterdam, Netherlands
Posted on Friday, November 10, 2023
The Finance Transformation team is responsible for driving transformation and changes within the Finance organization – continuously improving processes, enhancing systems and realign org-structures to enable an effective and efficient organization. The group focuses on managing transformations, project-management, and transition of activities within /across the entire Finance organization. The team partners closely with global process owners and finance operational leaders to drive cross-functional business alignment and standardization opportunities. Welcome to Lyondellbasell…
This is the role
The Finance Transformation Manager is an individual contributor role that is key towards the overall team's success and a key enabler for the Value Enhancement Program (VEP). Key responsibilities include planning and executing transformation and activity transition programs, including establishing working relationships with global process owners and operational Leaders to identify opportunities to drive further transformation. The Finance Transformation manager will lead through influence and work to identify strategic opportunities, drive value-propositions, prioritize ideas, lead the planning, execution, and support of various teams throughout the transition-project-management and change management activities.
A genuine passion for Transformation, combined with relationship-building, leadership, and communication skills will be key to success.
Responsibilities & Accountabilities
1. Strategic support for Finance Transformation:

Support the Transformation Director in identify areas of improvement across the company's business processes, develop, and implement strategies to drive change and lead a team to execute on those strategies;
Assist in translating the strategic transformation roadmaps into tactical executable plans;
Assist in setting tactical milestones for the executable plans to achieve the strategic objectives of global transformation program;
Lead execution of activity assessments to identify opportunities across internal departments;
Creating and leading business case and Value propositions outlining potential options for service delivery.

2. Manage execution and delivery of transition projects:

Partner with assigned project managers to ensure quality and prepare and maintain quality transition project plans, track progress and status reports covering business & technical requirements and key resource needs;
Proactively monitor risks, actions, issues and overall health of the transition program, escalating risks to the sponsors and leadership to raise awareness and provide actionable recommendations that resolve issues;
Enable optimized governance and integrated management of cost, schedule and effort ensuring on-time, on-budget, and on-value realization of transition programs;
Prepare and present executive level transition program status and reports to sponsors and leadership teams.

3. Transformation Advisory:

Serve as an internal consultant on transformation and transition best practices and emerging trends;
Partner with operational leaders, process owners, end-users, and outsourcing partners to identify opportunities to improve organizational effectiveness;
Apply modern methods, advanced data analytics, data visualization and tools to provide new insights into current state and redesigns for transformative outcomes.

4. Support Transformation Governance:

Manage the governance structure with the enterprise shared services outsourcing partners, regularly reviewing it and proposing changes to leadership to improve and make it more effective and efficient.
Ensure application of and adherence to agreed global shared service transition frameworks and requirements for activity placement, project planning, centralized transition execution and delivery;
Financial cost management for outsourced service partners including review of monthly billing activity;
Interact regularly with the outsourcing partners and/or departmental leaders to proactively initiate ideas to improve client service delivery on performance monitoring, organization setup and definition of roles and responsibilities.

5. Lead Performance management:

Lead global process owners and operational teams to setup, develop and implement Service Level Agreements (SLA) or Operating Level Agreements (OLA) across functional process teams and coordinate changes with internal stakeholders;
Assist operational teams to manage and monitor KPI's and SLA's reviews with the outsourcing partners as part of regular performance monitoring;
Leverage data-driven techniques to drive ownership, performance and accountability for adaption and automation of SLA, KPI, and OLA monitoring across functional process teams and outsourcing partners.
This is what you bring
Bachelor's degree required preferably in Accounting, Finance, Business Administration or related field; any other advanced degree is an advantage;
A genuine passion for Transformation, combined with experience in business process outsourcing / enterprise shared services (ESS), relationship-building, leadership, and communication skills will be very key to success;
10+ years working experience in management consulting, project management or process-improvement positions of increasing responsibility, of which 5 years were in a role/position within a dynamic and international environment.

Required skills:
Good understanding of end-to-end business processes in (finance, accounting, or manufacturing) is an added advantage;
Empowered self-starter comfortable taking lead on initiatives with an ability to effectively collaborate across teams;
Strategic thinker with the ability to make connections across matrixed organizations and build consensus;
Strong executive presence and the ability to influence and work with senior leaders;
Demonstrable strong analytical, project management, and organizational skills. Successful track record in leading projects;
Experienced professional with strong commitment to integrity and confidentiality;
Excellent written and oral communication skills. Proficiency in English is required;
Understanding of data interrogation, data analysis and visualization tools is an added advantage.
Interested?
Please feel free to contact our Senior Corporate Recruiter at James.Smeets @ lyondellbasell.com for more details.
Would you like to apply? Just send us your motivation and resume via the application button. The recruitment process starts with an initial phone screening followed by two/three business interviews before proceeding to a possible job offer and a background check will be part of the process.
#LI-JS2 LyondellBasell does not accept or retain unsolicited résumés or phone calls and/or respond to them or to any third party representing job seekers.
This is what is on offer
We offer an environment where we encourage personal and professional growth and where you will be rewarded for your performance and results. You will have the possibility to work with specialist on all fields to develop innovative solutions and to extend your national and international network. In addition, we offer you a competitive salary package. The Company's Global Remote Work Policy allows eligible employees the option to work up to three days a week from home. LyondellBasell is committed to advancing diversity, equity & inclusion (DEI) to ensure a positive experience for all employees.
.