IBP Manager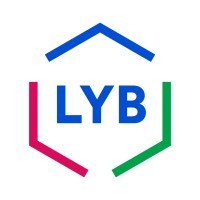 LyondellBasell
Rotterdam, Netherlands
Posted on Monday, November 13, 2023
Are you looking for a position where you will be responsible for driving process consistency? And are you expereinced in continues improvement and leading a team? Do you want to work in a leading international company within its field, in an environment where professional and personal growth is encouraged? Welcome to LyondellBasell…
This is LyondellBasell
As a leader in the global chemical industry, LyondellBasell strives every day to be the safest, best operated and most valued company in our industry. The company's products, materials and technologies are advancing sustainable solutions for food safety, access to clean water, healthcare and fuel efficiency in more than 100 international markets. LyondellBasell places high priority on diversity, equity and inclusion and is Advancing Good with an emphasis on our planet, the communities where we operate and our future workforce. The company takes great pride in its world-class technology and customer focus. LyondellBasell has stepped up its circularity and climate ambitions and actions to address the global challenges of plastic waste and decarbonization. For more information, please visit www.lyondellbasell.com or follow @LyondellBasell on LinkedIn.
This is the role
As the Integrated Business Planning (IBP) Manager you drive process consistency and ensure continuous improvement to APS EU Supply Chain processes with special focus in IBP.
The target for you is to deliver process innovation and continues improvement initiatives across APS business and supporting functions. You asses, monitor and enhance business performance of APS organization via analyzing current practices, developing process improvements, implementing changes in workflows and procedures, tools including IT but not only, communication channels, develop plans for change, and monitor progress towards goals. Additionally you cover other aspects of continues improvement such as proactive master data management and continues improvement projects' management.
In this role you will be responsible for shaping and driving the business planning capability for the organization and drive organizational alignment to strategic priorities. You ensures consistent use of data & processes across the various businesses and work to continuously improve the accuracy and quality of inputs and outputs. You will also be responsible for working with functional and overall business leaders to drive change management and accountability toward the best possible outcomes. The position is also incorporating all activities related to Demand Planning.
Responsibilities:
Act as a subject matter advisor locally & for other regions as they launch their individual IBP journey
Own and enhance integrated business planning architecture and playbook
Evolves and maintains documentation and standard operating procedures for demand/supply planning processes and systems and ensures that these are being followed by the staff.
Work with IT and key process participants as needed, ensuring highly effective business processes in place
Spearhead new initiatives (such as systems enhancements) to improve business planning excellence
Empower the Supply Chain and other business teams by recommending the right tools and approaches to enhance process efficacy
Influence key stakeholders across the organization to align on organizational priority
Facilitate periodic planning cycles and ensure process adherence and alignment
Champion the change management and communications initiatives required to integrate the planning process throughout the organization
Develop KPI's and framework for operational reporting to give transparency to performance versus targets.
Accountable for proactive master data maintenance
Act as initiator and coordinator of IT Citizen Developments
Work with key business stakeholders, to build a continuous improvement environment to support an ongoing program of change.
Lead and facilitate process improvement based workshops to drive ideas and solutions, trends and process variations as part of establishing a continuous improvement system.
Analyze APS processes and procedures. Develops and implements the 'best-in-class' continuous improvement strategy.
Supervises execution of Demand Planning in line with general IBP playbook
Lead, develop and coach the team members to optimize work performance, efficiency and personal development. Ensure high performing, knowledgeable, innovative and results orientated team.
This is who you are
You possess high-level analytical skills that allow you to dissect complex problems and find effective solutions. You have the capability to design, develop, and implement new processes, and you're always looking for ways to improve, implementing a continuous cycle of improvement. Your management skills are top-notch, allowing you to steer and coach your team towards success. When conflicts arise, you handle them in a polite and constructive manner, ensuring a harmonious work environment.
Problem-solving is second nature to you. You approach challenges with a high level of problem-solving skills, finding innovative solutions to even the most complex issues. Communication is one of your strong suits. You're an effective communicator who can convey messages clearly and effectively to all levels of the organization. Your organizational and planning skills are strong, allowing you to keep track of multiple tasks and deadlines with ease. You have a focused approach to time management, ensuring that every minute counts and productivity is maximized.
This is what you bring
At least a bachelor's degree in business, supply chain.
Master's degree or MBA preferred.
Minimum of 5 years of relevant working experience in a supply chain, manufacturing or business environment
Good knowledge of the relevant LyondellBasell market segments, products, assets and supply chain processes
Fluency in English, oral and written, at least one other European language strongly preferred.
This is what we offer
We offer an environment where we encourage personal and professional growth and where you will be rewarded for your performance and results. You will have the possibility to work with specialist on all fields to develop innovative solutions and to extend your national and international network. In addition, we offer you a competitive salary package. The Company's Global Remote Work Policy allows eligible employees the option to work up to three days a week from home. LyondellBasell is committed to advancing diversity, equity & inclusion (DEI) to ensure a positive experience for all employees.
Interested?
Please feel free to contact Manoe Koningstein at manoe.koningstein@ lyondellbasell.com for more details. Would you like to apply? Just send us your motivation and resume via the application button. Only applications through this application button will be taken into consideration.
The recruitment process exists of an initial phone screening and two business interviews before proceeding to a possible job offer. A background check will be part of the process.
LyondellBasell does not accept or retain unsolicited résumés or phone calls and/or respond to them or to any third party representing job seekers.
#LI-MK1