Financial Program Manager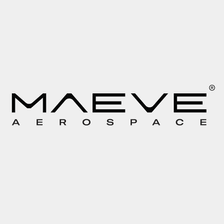 Maeve Aerospace
Accounting & Finance, Operations
Delft, Netherlands
Posted on Wednesday, November 15, 2023
At Maeve Aerospace, our commitment lies in creating a sustainable future for regional air transportation, ensuring connectivity while aligning with environmental, social, and governance considerations. We are developing a new range of regional commercial aircraft that will operate at low energy, low cost and zero emissions while also ensuring easy integration into existing infrastructure.
Maeve is looking for a part-time junior/medior Financial Program Manager to support us in managing the financial aspects of public projects (NL, DE and EU) Maeve is involved in. As a member of our Finance team, you would support our CFO at Maeve in ensuring we can achieve great results in our public projects.
Tasks
Oversee and manage the organization's financial documentation related to subsidies, ensuring all records are accurately maintained and compliant with regulatory standards.
Review subsidy agreements, understand requirements, and ensure compliance with funding guidelines throughout the project lifecycle
Stay updated with the latest guidelines and regulations of the different national and European organizations involved in public funding
Communicate and collaborate effectively with internal and external stakeholders, including the research and development, engineering, and finance teams, to ensure alignment in grant-related activities.
Provide general administrative support, including scheduling meetings, maintaining calendars, and organizing relevant documentation.
Requirements
HBO or University degree in Economics, Accounting, Finance, Business Administration or a related field
2-4 years of experience in public funding support or a similar financial project management role
Excellent organizational, analytical, and communication skills in both Dutch and English
Motivated to get to the bottom of things to make sure all of the public funding rules are cleared and adhered to
Available for at least 3 days in our office in Delft
Affinity with sustainability, green mobility or aviation
Ability to work independently and manage multiple projects simultaneously
Start-up mentality and adaptability to growth and changes
Benefits
Competitive salary and 30 paid vacation days (based on a full-time contract)
High impact on the early success of the company
Ability to grow in your role
An inspiring and multicultural environment and regular team events and activities
Maeve is an equal opportunity employer and welcomes applications from all qualified individuals regardless of ethnicity, sex, religion/belief, sexual orientation or age. If you feel uncertain about obtaining a fair review on your application due to your background, then Maeve proposes applications in which your name, gender, sex and ethnic origin can be made anonymous.