BI Specialist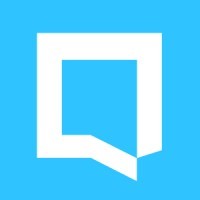 Mapiq
Delft, Netherlands
Posted on Friday, May 26, 2023
About Mapiq
At Mapiq, we create workplace experience software solutions dedicated to making offices smarter, happier, and more sustainable. Our innovative workplace technology provides companies around the globe with the tools they need to foster creative and collaborative hybrid working. We are always on the lookout for ambitious individuals who will bring their ideas, background, and culture to the Mapiq team.
Your role at Mapiq
As our BI specialist, you'll strengthen the team to maintain and build the foundations of our data environment, set up data modeling and perform analytics on it. You'll be confronted with many data challenges, for which you'll work closely together with data and business experts to jointly reach tangible results. You will help the team to continue building insightful reports/dashboards on our Power BI platform.
As a BI specialist, you will be part of an agile environment by being a member of a young and ambitious team of four data scientists and data engineers.
Role and responsibilities
Interact with different product owners to understand their business requirements, which you will translate into solutions & applications.
Manage the communication between the different stakeholders (product owner, data team, our clients…).
Prepare datasets and dashboard prototypes to explore and clarify customer needs.
Maintain our current dashboard and reports while building a new scalable and low maintenance BI platform.
Deliver reports and dashboards to our customers with enthusiasm and promptly address their requests.



Who are we looking for?
Our ideal candidate has 2–3 years of experience in the Business Intelligent domain, who understands the power of data storytelling by creating meaningful visualizations and reports and stands behind our mission to build great places to work.
Necessary skills and experience:
Expert knowledge of SQL, DAX, Power BI and data model design is key. Knowledge of other scripting/programming languages such as Python is a plus.
You can translate data coming from different complex IT sources into simple data models.
You are good at visualizing data and making impactful presentations.
We work with Azure cloud, so having experience with Azure services including Databricks, Azure SQL Database is a big plus.
We are working in an industry that is going sky-high, and we wouldn't be able to keep up without the talented people we have at Mapiq. We always strive to hire people that bring their own ideas, background and culture to help us raise the bar.

What to expect?
A young, ambitious and international data team

The freedom of a hybrid working environment: come to the office whenever you like and meet your team or visit the gym!

Enjoy 1 month of workation from anywhere in the world

We think work is about reaching goals and developing yourself professionally and personally. We care about your well-being and offer free mental health support.
We have 100+ employees who have built a strong community of board game enthusiasts, sports fanatics, coffee lovers, and more! Be yourself and have fun!
Competitive pay: to us, that means that we pay you what seems fair to us, based on your current experience and skills. We'll discuss salary with you during our first interaction to ensure you know what to expect.
Please let us know if you think specific tools or devices should be part of your job offer. We will also provide you with €300 reimbursement to improve your home office, so you'll always be comfortable!
And of course, we provide a pension plan, 25 vacation days, and travel reimbursement.
Join us!
Feel like you have been reading a description of yourself? Then click on the button below!

We will review your application and invite you for a call with our recruiter, Viktoria if we think there could be a match.