Performance Marketing Manager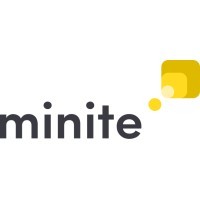 Minite
Marketing & Communications
Posted on Friday, May 12, 2023
As a Performance Marketing Manager, you will create, execute, and manage paid acquisition campaigns. You will be responsible for analyzing data to pull insights and inform decisions across all acquisition channels to booth growth.
Roles and Responsibilities
Build and manage acquisition campaigns across various channels including social, SEM, and display to drive signups, revenue and increase ROI.
Analyze and optimize campaign performance based on data-driven insights and strategy using quantitative analysis.
Identify marketing performance issues and pinpoint the root cause analysis with the help of analytics tools such as UA4
Effectively communicate complicated analyses by developing easy-to-use reporting or visualization dashboards (demand funnel, marketing planning and budgeting, marketing ROI, operational efficiency, campaign impact, awareness, events, and strategic KPIs).
Understand new and relevant KPI metrics requirements for performance management and optimization purposes.
Work with creative and marketing teams to test strategies and innovation.
Deliver quantifiable improvements in ROI and cost per conversion (CPA) across all channels.
Qualifications
At least 2+ years previous work experience in a quantitative marketing role managing strategy and execution on social, search, or other performance-oriented channels.
In-platform execution experience setting up campaigns in Meta ads manager, Google Ads, and Google AdWords.
Proven track record of building and scaling acquisition campaigns with a strong focus on ROI.
Skills
Performance Marketing
Digital Marketing
SEM & SEO
Paid Search
Competitive Analysis
Marketing
Display Advertising
PPC
Marketing Automation
Reporting
‍