Active Directory Infrastructure DevOps Engineer (Freelance)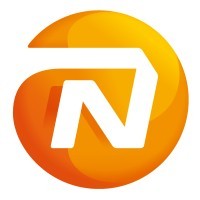 Nationale Nederlanden
Software Engineering, Other Engineering
The Hague, Netherlands
Posted on Friday, November 17, 2023
JOB DESCRIPTION
We are a financial services company active in 11 countries. We provide retirement services, pensions, insurance, banking and investments to approximately 18 million customers. Within the NN Group IT department we deliver the IT infrastructure that is needed to support our expanding business. For one of these critical business projects we are looking for support in the development of our Active Directory Platform Services. This is a 6 month assignment.
What you are going to do
The specific goal of this project is to migrate our on-premise Microsoft MFA server to the cloud-based Microsoft Entra MFA solution. This includes upgrading our Network Policy Server (NPS) infrastructure and developing the NPS RADIUS extension needed to integrate with the cloud-based Microsoft Entra Multifactor Authentication (MFA).
We want to have a flexible, secure, and highly automated AD infrastructure using CI/CD pipelines that is sustainable and stable in the long run. Therefore we deploy our solutions via Infrastructure as Code and automate whenever possible.
What we offer you
Our people are the driving force behind our organisation. We value the knowledge and expertise you bring. We believe that your temporary commitment can take our organization to a higher level
Wij offer you:
A good salary depending on your knowledge and experience
Hybride way of working, party from home and partly from the office. The official location of this job is The Hague.
International working environment with loads of knowledge sharing
Who you are
Proven experience as a DevOps engineer for Active Directory
Strong scripting and automation skills (PowerShell, Python, etc.)
In-depth knowledge of Active Directory, LDAP, Windows Server and Radius NPS
Security-conscious mindset with a focus on best practices
Excellent problem solving and communication skills
Who you will work with
We're part of the Network & Access team within the Infrastructure department and provide 3rd line support on core systems (AD infrastructure, ADFS, etc.) for NN Group (11 countries). We're a self-organized team, that manages and develops central directory and authentication services to effectively and securely identify and authenticate users, systems and services. The team does NOT manage AD content.
We're a collocated team (Czech Republic/Prague and The Netherlands/Den Haag) with our Product Manager, Product Owner (PO) and Engineering Manager in the Netherlands, and a local manager in Prague. You can partially work from home, but we'd like to meet you in the office.
Our two main mottos: "Infrastructure as Code" and "We build it, we run it!"
Any questions
If you have any questions about the vacancy, you can reach out via e-mail to Nina Moekotte (recruiter interim professionals) via nina.moekotte@nn-group.com