Clinical Medical Manager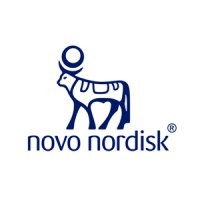 Novo Nordisk
Alphen aan den Rijn, Netherlands
Posted on Friday, November 10, 2023
Are you ready to be the link between clinical and medical realms?
If so, join our newly formed team of knowledgeable and talented experts as a Clinical Medical Manager at Novo Nordisk Netherlands and bring your medical and scientific expertise to shape the future!
The Position
In this role you will facilitate execution of clinical trials related to New Therapy Areas, including, but not limited to CKD, CVD, Liver Disease, inflammation, and Alzheimer's disease.
Additionally, you will:
• Identify and map key stakeholders, including KOLs, investigators, and research centres, through collaboration with clinical operations and engagement with patient advocacy groups.
• Provide scientific leadership by discussing early development data and acting as a subject matter expert.
• Drive scientific discussions during site visits, support local Site Relationship and Regulatory (SRR) activities, and ensure continuous dialogue with stakeholders for effective collaboration.
• Deliver medical expertise through timely guidance, internal training, and support in creating and delivering training programs.
• Demonstrate effective communication with extensive scientific engagement, strong presentation skills, and international travel for professional commitments sometime during the year.
We aim to assign you to a therapeutic area where you are already a subject matter expert. However, there will also be chances to explore and study various fields, and we appreciate your flexibility and enthusiasm for continuous learning and improvement.
Qualifications
To be successful in this role, we expect you to have the following qualifications:
• MSc, MD or PhD in healthcare with a strong clinical and research foundation.
• Proven experience of clinical or pharmaceutical industry involvement.
• Specialized in a relevant therapeutic area would be a plus, preferably with peer-reviewed journal authorship.
• Understanding of local healthcare infrastructure and pharmaceutical drug development.
• Experience as a clinical trial investigator or sub-investigator is preferred.
You should also be a team player, passionate and ready to shape this newly created role.
About the Department
This is a newly created team in the CMR department, composed by 60 employees. You will directly report to the Head of Clinical Medical Managers and your team will be composed by three others clinical medical managers.
Working at Novo Nordisk
We are a proud life-science company, and life is our reason to exist. We're inspired by life in all its forms and shapes, ups and downs, opportunities and challenges. For employees at Novo Nordisk, life means many things – from the building blocks of life that form the basis of ground-breaking scientific research, to our rich personal lives that motivate and energise us to perform our best at work. Ultimately, life is why we're all here - to ensure that people can lead a life independent of chronic disease.
Contact
Please submit your application via the Novo Nordisk website. We do not accept directly sent CVs.
Deadline
Apply before 26 November 2023
We commit to an inclusive recruitment process and equality of opportunity for all our job applicants.
At Novo Nordisk we recognize that it is no longer good enough to aspire to be the best company in the world. We need to aspire to be the best company for the world and we know that this is only possible with talented employees with diverse perspectives, backgrounds and cultures. We are therefore committed to creating an inclusive culture that celebrates the diversity of our employees, the patients we serve and communities we operate in. Together, we're life changing.