Head of Clinical Medical Managers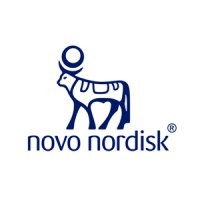 Novo Nordisk
Alphen aan den Rijn, Netherlands
Posted on Friday, November 10, 2023
Are you ready to lead a newly created team and be part of our exciting growth?
As Head of Clinical Medical Managers you will play a key role in facilitating the execution of clinical trials in New Therapy Areas.
If you are a strategic, proactive and hands on person who likes to lead, but also to be involved on some important projects, don't hesitate- this is the right role for you!
The Position
As Head of Clinical Medical Managers your areas will include but are not limited to CKD, CVD, Liver Disease, inflammation, and Alzheimer's disease.
Additionally, you will:
• Lead and develop a team of 4 Clinical Medical Managers, offering guidance and support in line with regional and internal directives.
• Identify and engage with Key Opinion Leaders, investigators, and research centres in relevant therapy areas.
• Collect early scientific insights, optimize clinical trial feasibility, and act as a subject matter expert.
• Contribute to successful clinical trial execution, maintain communication with stakeholders, and support Investigator Sponsored Studies.
• Deliver timely medical guidance and training for Clinical Medical Managers and clinical staff.
The role may involve international travel for site visits, congresses, and company events, with a focus on demonstrating independence, innovation, and initiative while ensuring compliance.
Qualifications
To be successful in this role, we expect you to have the following qualifications:
• MD or PhD in healthcare with clinical and research expertise.
• Proven track record in the clinical or pharmaceutical industry.
• People management or leadership experience.
• Understanding of local healthcare infrastructure.
• Knowledgeable in pharmaceutical drug development, with preference given to experience as a clinical trial investigator or sub-investigator, expertise in Medical Affairs.
You should embody leadership qualities focused on empowering individuals, exhibit strong teamwork skills, and be someone willing to engage actively and be hands-on when necessary.
About the Department
This is a newly created team in the CMR department, composed by 60 employees. You will directly report to the Senior Director Clinical Medical Research and you will manage four skilled Clinical Medical Managers.
Working at Novo Nordisk
At Novo Nordisk, we don't wait for change. We drive it. We're a dynamic company in an even more dynamic industry, and we know that what got us to where we are today is not necessarily what will make us successful in the future. We embrace the spirit of experimentation, striving for excellence without fixating on perfection. We never shy away from opportunities to develop, we
seize them. From research and development, through to manufacturing, marketing and sales – we're all working to move the needle on patient care.
Contact
Please submit your application via the Novo Nordisk website. We do not accept directly sent CVs.
Deadline
Apply before 26 November 2023
We commit to an inclusive recruitment process and equality of opportunity for all our job applicants.
At Novo Nordisk we recognize that it is no longer good enough to aspire to be the best company in the world. We need to aspire to be the best company for the world and we know that this is only possible with talented employees with diverse perspectives, backgrounds and cultures. We are therefore committed to creating an inclusive culture that celebrates the diversity of our employees, the patients we serve and communities we operate in. Together, we're life changing.