Account Executive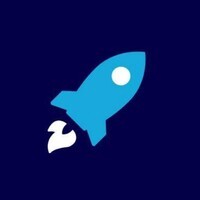 Retail Rocket
Sales & Business Development
Rijswijk, Netherlands
Posted on Sunday, November 12, 2023
Retail Rocket is looking for an ambitious Account Executive for our office in Rijswijk.
In this role, you will be responsible for driving sales growth and expanding the customer base of our e-commerce SaaS business. You will be working with large-scale enterprise clients, developing and implementing sales strategies that will maximize revenue and customer satisfaction.
The ideal candidate will have a proven track record of driving sales in a SaaS e-commerce business, excellent communication and negotiation skills, and the ability to build strong relationships with clients.
The Position reports to the European Branch Director.
What we expect from you :
Develop and execute sales strategies to meet or exceed monthly, quarterly and annual sales targets for clients.
Conduct research to identify potential clients and generate leads, using a variety of tools and resources.
Build and maintain strong relationships with key decision-makers within target accounts. Understand customer needs and effectively communicate how our e-commerce SaaS solutions can meet their requirements.
Collaborate with cross-functional teams, including marketing and customer success, to ensure customer satisfaction and retention.
Create and deliver compelling presentations and proposals that demonstrate the value of our solutions.
Negotiate contracts and pricing agreements to close sales deals.
Manage sales pipeline, accurately forecasting revenue and providing regular updates to management.
Conduct demos for the clients.
Work in a multicultural environment.
Attend industry conferences and events to generate new leads and build relationships with potential customers
Knowledge, Skills and Abilities Required:
Bachelor's degree in Business Administration, Marketing, or related field.
5+ years of experience in enterprise sales, preferably in a SaaS e-commerce business or AdTech. Demonstrated success in driving revenue growth and closing large-scale deals.
Strong communication and interpersonal skills, with the ability to build and maintain relationships with clients.
Excellent negotiation and closing skills.
Ability to work independently and collaboratively in a fast-paced, dynamic environment. Professional English level.
If you are an experienced sales professional with a passion for e-commerce SaaS solutions and a desire to work with large-scale enterprise clients, we encourage you to apply for this exciting opportunity.
What will this position offer you?
In addition to receiving an attractive job package, you will be a part of:
A highly successful company ranked high in their marketplace.
An international team of highly-skilled professionals An ambitious, fast-growing company that offers an ideal environment for growth
Great Company Culture. We have an informal, non-hierarchical and people-oriented culture where your voice counts and you can be yourself. And we genuinely strive for a good work/life balance for everyone and you also have a lot of flexibility to organize your work days that suits you.
Build your own career. You have the freedom to take on the challenges you want and thereby create the career you feel is right for you.
International environment. You will work with colleagues from all our different offices, and with international customers, and our network of partners.
Retail Rocket is an international tech company, our offices are located in The Netherlands, Spain and Chile, more are coming, so this is just the beginning! We develop a platform that helps online retailers gather and process their customer databases, personalize websites and send efficient and useful emails. Our main goal is to grow the revenue of our customers using the AI-based technologies.