Senior F5 Network Engineer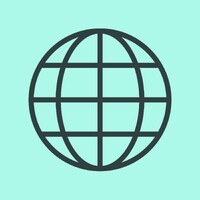 SWIFT
IT
Leiden, Netherlands
Posted on Wednesday, November 1, 2023
About the Role
As a Senior F5 Engineer, you will be joining a dynamic team of around ten IT professionals who set out to deliver and operate secure network infrastructure for our internal customers.
Building on our ambition to deliver our Platform Services applying agile practices, we are looking for a motivated & talented network engineer who brings a strong customer focus, a desire to understand the customer needs and help address their challenges. If you're interested in all aspects of the IT services operational process (implementation, operations and support) you could be our ideal candidate.
Education
Bachelor's degree in telecommunications, electronics, or relevant field, or equivalent work experience
Experience
5 to 10 years experience in systems development.
Key Responsibilities
•You will work with the Product Owner and Squad members to design, develop, test, configure and maintain F5 systems in line with agreed requirements
•You will work with your team to implement and operate your solutions
•You will deploy infrastructure and software according to our change management processes
•You will provide L2 operational support for more than 80 time-critical-high reverse proxy systems
•You will collaborate with our internal and external customers following DevOps/Agile principles and best practices
•You will follow-up and document our services (systems/applications/procedures) as they evolve
•You will interact and collaborate with other internal teams to ensure excellent customer satisfaction
•You will develop and maintain technical documentation and prepare and give presentations to customers on systems
•You will handle issues always focusing on continuous improvement: you will automate, educate and share knowledge transparently
Competency Profile
Professional skills
• Autonomous, empowered with the ability to adapt and respond to change
• Customer oriented and quality mindset
• Open-minded, solutions oriented, and a true team player – gaining energy through collaboration with others.
• Fluent in English (spoken and written)
• Willing to perform occasional weekend work & on call on schedule
Technical skills
•In-depth Networking knowledge and significant experience with TCP/IP, HTTP and TLS protocols
•Strong secure programing (python, perl) and scripting (bash, tcl, expect)
•Familiar with Load Balancers and Web Application Firewalls, preferable F5 systems
•Familiar with protocol analyzer software (Wireshark) and able to interpret network traces
•Capable of troubleshooting network flows, interconnectivity, performance and configuration issues
•Strong knowledge of Linux system administration
•Knowledge of virtualization deployment and automation is an asset
•Managing F5 appliances in HA configurations.
•Knowledge of troubleshooting tools, such as: tcpdump, ssldump, openssl, QKView, logs, curl, Wireshark, Fiddler, Postman.
•Knowledge of http protocol versions, headers, methods, and status codes.
Soft skills
01. Takes Accountab. for Delivering Results
Decides on and pursues the best course of action to deliver results following in-depth analyses of relevant issues and conflicting factors and after assessing foreseeable risks; follows through to ensure delivery and closure or escalates as needed.
02. Demonstrates Operational Excellence
Sets clear standards for quality of work; adheres to / encourages a continuous improvement mindset; implements procedures, standards and policies to ensure operational success in terms of security, availability, reliability and customer satisfaction
03. Expands knowledge
Continually extends specialist knowledge as a means of anticipating and preparing for changes in the business; uses a variety of methods and opportunities to learn and to exchange knowledge; encourages and facilitates development of others.
04. Communicates effectively
Communicates effectively across a wide range of practical or theoretical issues ; modifies communication style to optimise understanding by others; clarifies applicable goals, objectives and business situations; acknowledges and respects other views.
What we offer
We put you in control of career
We give you a competitive package
We help you perform at your best
We give you the freedom to be yourself
We give you the freedom to be yourself. We are creating an environment of unique individuals – like you – with different perspectives on the financial industry and the world. An environment in which everyone's voice counts and where you can reach your full potential regardless of age, background, culture, colour, disability, gender, nationality, race, religion, sexual orientation, or veteran/military status.